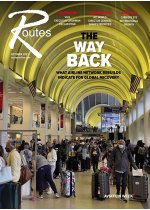 Routes magazine: Issue 3, 2021
In this issue:
The way back: what airline network rebuilds mean for the recovery
Interview - Viva chairman Declan Ryan
Commentary - ACI World's Luis Felipe de Oliveira
Analysis - carriers eye international growth
Recent magazine issues
Issue 4, 2022

Opening Africa's Skies - what next for SAATM?
Interview - Allegiant Air CEO John Redmond
Route Analysis - three new long-haul additions

Routes World 2022 Daily issue 3

Our third daily magazine for Routes World 2022 includes full coverage of the Routes Awards, an interview with Allegiant Air's president and CEO John Redmond, and a look at Greenland game-changing airports.

Routes World 2022 Daily issue 2

Routes World 2022 continues in Las Vegas, featuring an interview with Hawaiian Airlines CEO Peter Ingram, a focus on consolidation in Latin America, and Routes Revisited with Milan.
View more issues
---
Routes media portfolio
The Routes media portfolio consists of Routes magazine, Routes Digest newsletter, Routesonline, Routes ShowNews and custom media solutions. The media brands provide airports, suppliers and economic development agencies direct connections to high-level network planners and decision-makers at airlines, and empower the aviation route development community to grow their air service network.
if you have a story for Routes, please contact us at routesmedia@informa.com
Key contacts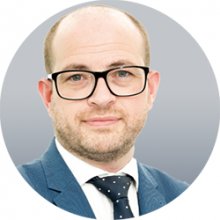 Chris Gascoine
Sales Manager, Routes Media
Aviation Week Network
Tel: +44 7 5575 99347
chris.gascoine@aviationweek.co.uk