Auckland Airport travel numbers begin to climb as Australian tourists return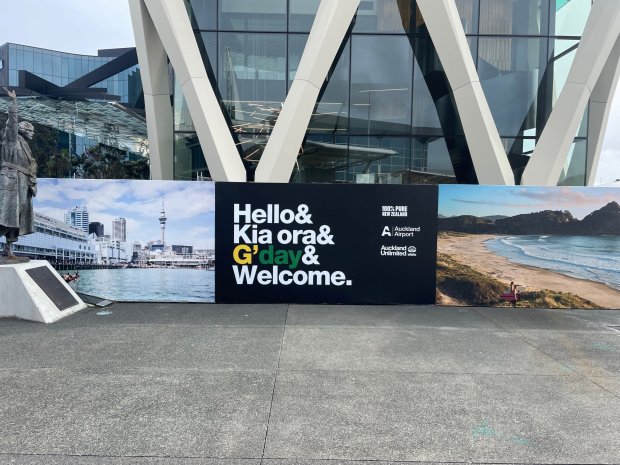 Auckland Airport's international passenger capacity is taking flight, with July seeing available seat capacity hit its highest levels since March 2020.
The removal of all quarantine requirements and reopening of borders to visitors from New Zealand's major tourism destinations has given airlines the confidence to reopen routes, said Scott Tasker, General Manager Aeronautical Commercial.
"While we still expect a ramp-up over the next couple of months as airlines do the behind-the-scenes work needed to get routes up and running again – allocating aircraft, crew rostering, and selling tickets – we can see a noticeable capacity jump from July onwards," Mr Tasker said.
"And just like the airlines, we've been getting ready for the restart. This includes working proactively with colleagues in government border agencies, airlines and across the airport community to make sure we're ready to get travellers safely and smoothly to their destination through this holiday period."
Airlines announcing restarts to international services, routes or increases in frequency at Auckland Airport have included Air New Zealand, Jetstar, Qantas, Air Tahiti Nui, Korean Air, Aircalin, Air Canada, Air Chathams, Malaysia Airlines and LATAM.
The first bump in passenger numbers comes this week with the start of the school holiday period, kicking off with the return of Australian visitors on Wednesday, 12 April, which will see thousands catching international flights in and out of Auckland Airport.
"Tomorrow, we'll have more than 3000 travellers arriving from Australia, but our really busy days will be the first and last days of the school holidays – Friday 15 April and Sunday 1 May.
"On those days we're expecting more than 10,000 passengers to arrive and depart internationally – roughly 30% of pre-COVID demand but the busiest the terminal has been since March 2020. So, we're already seeing international traveller numbers tracking above last year's trans-Tasman quarantine-free period."
Australia, Fiji, Cook Islands, the UK and Europe are popular destinations for the school holidays, suggesting Kiwis are looking for a tropical escape or to reconnect with friends and family further afield.
"The last couple of years has seen us enjoy travelling around New Zealand but for most it will have been a while since overseas travel has been a real option, so we're really experiencing the first wave of that pent up demand," said Mr Tasker.
"Given it's been a couple of years since most of us have travelled internationally and there's a few more health protections in place now, we're asking people to carefully check they have met all the requirements for travel before leaving for the airport.
"This includes making sure you've completed any health declarations and pre-departure testing required for your overseas destination, any intermediate transit countries, plus the testing and other requirements for your return to New Zealand."
The growing traveller numbers will also see the gradual return of restaurants, cafes, and retail stores in the international terminal.
"There's huge excitement from our international terminal tenants about the prospect of reopening. We've had a wonderful core group of retailers, duty free, and food and beverage outlets who have traded through the past couple of years, so it will be great to see them re-joined by our other tenants.
"We're working closely with our retailers as they confirm their re-opening plans but given the length of closure and the need to restock and re-employ staff it may take a bit of time before we see them all re-open. If you're planning travel in the next few weeks, then check our website to see what is open at the time of your travel. In these first couple of weeks of the restart, for very late-night flights or if travelling with children we recommend you plan to bring some extra snacks and travel essentials."
Retail, cafes, and bars in the domestic terminal are operating as normal.