LATAM AIRLINES GROUP ANNOUNCES NONSTOP FLIGHTS BETWEEN ARUBA AND LIMA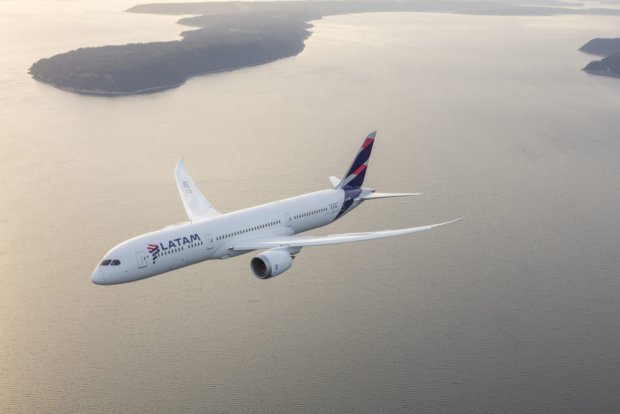 ORANJESTAD, May 24, 2023.– The Government of Aruba in conjunction with the Aruba Airport Authority and Aruba Tourism Authority are proud to announce nonstop service between Aruba Airport (AUA) and Lima, Peru (LIM), starting December 2, 2023.
This is a destination not currently served from Aruba and will become AUA's 3rd Latin America regional hub connecting the destination to key markets such as Brazil, Argentina, Chile, Uruguay, and Paraguay.
"We are thrilled to welcome our friends from Peru to Aruba's sunny shores. In light of diversification, we consider the announcement of the Lima-Aruba flight with LATAM airlines a great achievement. This new flight will not only strengthen the ties between our two countries, but it will also provide an exciting opportunity for Peruvians to discover Aruba's natural beauty, vibrant culture, and warm hospitality. We look forward to sharing with them the unforgettable experiences that make Aruba the one happy island. A lot of time and energy was put into the negotiations, and we are happy to see a successful outcome. A special thank you to the team of Aruba Airport Authority, Aruba Tourism Authority and Aruba Hotel and Tourism Association", according to His Excellency, Minister of Tourism and Public Health, Danguiallaume Oduber.
LATAM group has domestic operations in five countries in South America— Brazil, Chile, Colombia, Ecuador, and Peru—and offers the best connectivity within, to, and from Latin America, covering 144 destinations in 22 countries with its passenger operations and 154 destinations with its cargo operations.
New route LIMAUA
The flight will initiate with a frequency of three times a week on an Airbus 320 aircraft, with capacity for 174 passengers (12 Premium Economy cabin, 162 in Economy) or Airbus 319 aircraft, with capacity for 138 passengers (12 Premium Economy cabin, 126 in Economy).
"The new Lima route aligns with A.T.A.'s diversification strategy and allows us to grow our market share in long haul markets in Latin America which are known for their more extended length of stay as well as a higher spend at the destination", according to Ronella Croes- CEO of the Aruba Tourism Authority.
Schedules are as follows:
Departs from Lima airport at 1200 on Thursdays, Saturdays, and Sundays,
arriving in Aruba at 1720
Departs from Aruba Airport at 1820 on Thursdays, Saturdays, and Sundays,
arriving in Lima at 2140.
Additionally, this new route offers customers access to the largest South America corporate and overall market of Lima. Furthermore, the airline is part of a far-reaching joint venture with Delta Air Lines.
Lima's hub: Increasing connectivity to South-and Latin America
This flight will connect to major LATAM hubs and has already proven to have great potential. From Lima, LATAM operates 176 weekly international operations to 29 destinations in several countries across the Americas. LATAM mainly flies to key cities such as Santiago, Chile (45 weekly flights), Buenos Aires Argentina (20), Sao Paulo-Guarulhos, Brazil (21), Rio De Janeiro, Brazil (7), Guayaquil, Ecuador (7) and Montevideo, Uruguay (7).
"For us, Lima is an essential hub to generate connectivity to key international destinations, reinforcing Aruba Airport's commitment in seeking new opportunities and expanding its global reach", said Jo-Anne Meaux-Arends, Aviation Business Development Executive.