Budapest to host Routes Europe 2013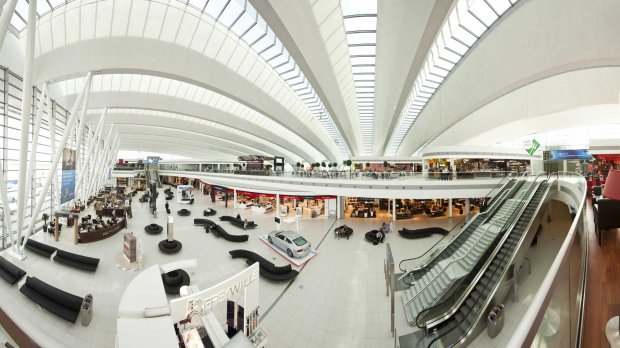 Budapest Airport, in partnership with The Hungarian National Tourist Office (together with the Hungarian Convention Bureau) and Budapest Tourism, announces that its bid to host Routes Europe 2013 has been successful.
Routes Europe is a key industry event enabling airlines, airports and tourism authorities to examine air services, discuss new market opportunities and developments and get up to speed on potential new destinations. Delegates, who are the industry's decision-makers enjoy a busy schedule of meetings and networking opportunities enabling them to build relationships and expand their route networks. This year the host city for the Routes Europe event was Cagliari, Sardinia and in 2012 it will move to the Estonian capital of Tallinn.
In its successful application to host Routes Europe 2013, Budapest Airport and its partners had to demonstrate the ability to suitably accommodate the event. Key areas for consideration were: air accessibility for delegates; potential event venues able to accommodate delegates representing more than 200 airlines and 250 airports; a venue to host the Gala Networking Evening; hotels, including a 'main event hotel' along with a selection of other 3-5 star hotels close to the proposed event venues and appropriate airport facilities.
"We are delighted to have been selected to host Routes Europe 2013," said Budapest Airport CEO Jost Lammers. "We sincerely believe that Hungary and Budapest is a worthy venue for such a prestigious and recognised industry event. The cooperation of Budapest Airport, the Hungarian National Tourist Office (together with the Hungarian Convention Bureau) and Budapest Tourism will, no doubt, guarantee delegates' satisfaction for both business and leisure purposes.
"Additionally, we are confident that our combined approach will contribute to ensuring Routes Europe will be organised in the most efficient and seamless manner possible. Hosting the event in Budapest will also provide a significant and welcome boost for Hungarian foreign relations across the important areas of aviation, business travel and tourism."
David Stroud, Executive Vice President, Airports at UBM Aviation Routes Limited, organiser of the event, stated "We are delighted to announce Budapest as the host city for our 8th Routes Europe event. It was an extremely difficult decision, and competition was particularly fierce, but we felt that the excellent air accessibility throughout and beyond Europe together with the city's infrastructure and first class event facilities made it the perfect choice. We look forward to working with the Budapest team in taking the event to the next level. "
Budapest Airport has been participating in the Routes events (the World Route Development Forum and Routes Europe) for more than a decade. In May this year Budapest Airport was announced as the overall winner of the Routes Europe Airport Marketing Awards, highlighting the airport's successful route expansion programme, along with the ongoing development and investment programme at the airport. The recent opening of bud:skycourt has significantly increased the capacity of Terminal 2 to 8.5 million passengers per year.
Ideally located within two hours' flying time of almost all major European destinations, Budapest Airport serves 95 destinations in 40 countries, operated by 34 airlines. In addition to its existing strong European route network and flights to Beijing, new for 2011 the airport has introduced direct flights to the Middle East by Qatar Airways, flights to New York by American Airlines, flights to the Latvian capital of Riga with airBaltic and jet2.com has commenced a new route to Edinburgh.