Budapest Airport bulletin - October 2020.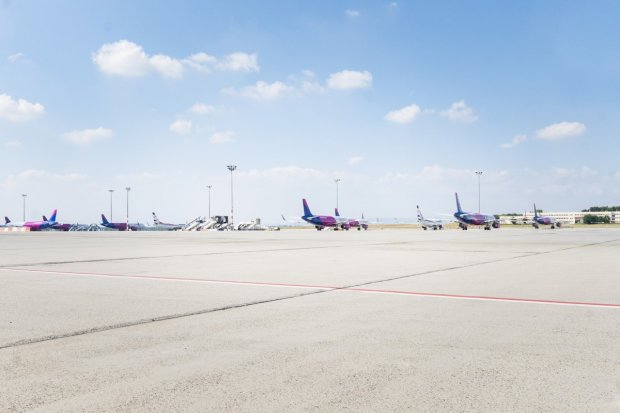 Passenger traffic in September
BUD Cargo City is prepared for vaccine logistics
A unique obstacle-free washroom handed over at the airport
Opening hours of retail units
Passenger traffic in September
The border closure from 1 September and the strict rules of border crossing have had a major impact on passenger traffic at Ferenc Liszt International Airport. The number of passengers using the airport dropped to the level of last June again: in September, Budapest Airport handled 88 173 passengers in total, which is a 94.2-percent reduction year on year. The slowdown is also significant compared with summer months, as passenger traffic decreased by almost 78% compared with August. The last time when such a low September traffic level was registered at the airport was in 1973.
This year, up to 30 September 2020, the airport was used by 3 679 288 passengers in total.
A major reduction of passenger numbers due to the coronavirus pandemic is seen all over the world; until the end of 2020, the global decrease of passenger traffic is expected to reach 69% versus the previous year, with the 'disappearance' of close to 1.7 billion air passengers.
BUD Cargo City and air freight to and from Budapest, however, appears to be immune to the pandemic: while at some airports the cargo operation has stopped almost completely, the airport of the Hungarian capital only registered a 2.7-percent reduction of cargo throughput year on year. Budapest Airport handled 11 080 tons of air cargo in September.
BUD Cargo City is prepared for vaccine logistics
Following the first wave of the pandemic, BUD Cargo City is now ready to receive medical shipments also during the second wave, as it had started preparations some time ago for providing all the conditions required for transportation and storage of the long-awaited vaccine, once available. The temperature-controlled facilities in BUD Cargo City are offering an ideal physical environment for warehousing and forwarding of vaccines and their components. Joint work in this optimal environment based on the professionalism of specialist staff, exchange of information, and a detailed action plan ensures that Budapest Airport is ready to support Hungary and the Central-Eastern European region in the fight against the pandemic. The first meeting of the vaccine logistics working group including the representatives of the authorities, air freight operators, ground handling agents, and other logistics experts was held last week.
Opening hours of retail units
Due to the low level of passenger traffic, the opening hours of several retail units at the airport have been adjusted to times of departure, and some shops are closed. Detailed information on units currently operating at the airport can be found HERE