CPH traffic figures: 1.5 million fewer foreign guests are flying here this summer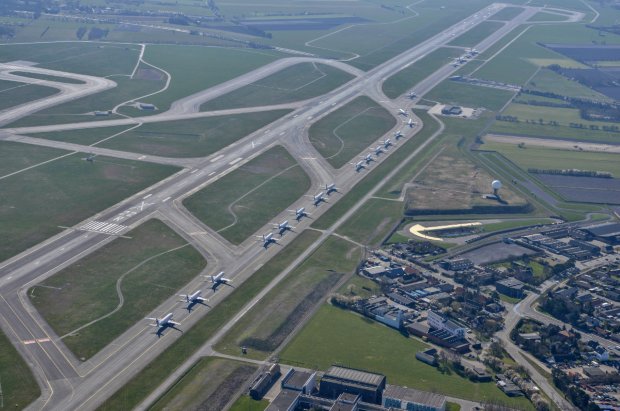 The reopening of Europe's borders and a number of routes can be felt at Copenhagen Airport. In June, there were 151,085 passengers through the terminals compared to just 40,118 in May. Compared to June last year, however, there was a massive 94.9 percent decline. This summer, about 1.5 million fewer foreign guests are expected to Denmark.
Although the opening of the borders in Europe and the cautious restart of a number of flight routes can be felt, Copenhagen Airport looks into the quietest summer in man's memory.
The number of destinations you can fly to grew in June to 44 against 161 last year (charter excluded) . However, there are far fewer departures and arrivals. Therefore, the share of offered scheduled airline seats to and from CPH was just 8.3 percent compared to June last year.
So this summer we are looking in vain for the usually almost nine million travelers in June, July and August: Both Danes and Swedes who fly on holiday, and the foreign tourists and business people who come to the country.
"As the world looks right now, we expect a fall in the number of travelers this summer of about 85 percent. This means that Denmark will lose up to 1.5 million foreign tourists and businessmen in the summer months. It is expensive not only for aviation but also for the entire Danish experience economy with, for example, hotels, culture and restaurants, "says commercial director Peter Krogsgaard.
Small flashes of light in the dark
In June, 151,085 traveled through the terminals - a decrease of 94.9 percent compared to the same month last year. An average of 4,870 passengers were counted daily in June, all else being equal, an increase from the low point on April 9, when there were just 427 passengers.
Usually, however, there are 83,000 travelers daily and during the summer period often over 100,000.
"Aviation is still in deep crisis, and it will be a long time yet. But fortunately there are the first flashes of light to be traced: passengers and airlines have gradually begun to return, and the first restaurants and the big TAX FREE have pulled up the bar, so today about 20 of the 146 stores and places of service we opened before the Corona knocked out the airport and all the businesses out here, "says Peter Krogsgaard.
Expecting growth in July
It is also good news that growth is expected to continue in July, but at a completely different level than last year. In relation to the routes and frequencies announced by the airlines, the number of destinations will grow to 85. Last year there were scheduled flights to 167 destinations.
However, there are far fewer scheduled flights to the individual destinations, so the proportion of airline seats for sale is expected to land at almost 28 percent compared to July last year.
"The good news is that it's possible to travel again and feel parts of the world, go on holiday or do business. The bad news is that there's a lot, very far left until we see something just reminiscent of the situation before the Corona. , "says Peter Krogsgaard.
Safe travel in a Corona time
For Copenhagen Airport, it is also crucial to create peace of mind, so that the joy and travel pleasure can slowly return. Therefore, the common European guidelines on sanitary napkins, hygiene and distance at the airport are complied with.
The European Aviation Safety Agency, EASA, has selected CPH as one of a preliminary 15 European airports to work on "best practice" for safe and secure travel.
"We can see that travelers are good at complying with the new guidelines on masks and distance - and it is good to note guidelines that apply at all airports that you can fly to and from today. It also creates extra security , that the journey is predictable, "says Peter Krogsgaard.
However, there is a general exception to wearing mouthwash in the terminals when sitting down to eat or drink. Because of the corona, most airlines today do not serve food on board. But many travelers need to refuel a bit before the flight. It can then happen at the airport.
Outside Terminal 3 in a tent on Lufthavnstorvet, the Capital Region has a Corona test center. There is no booking, it is free and the graft takes about five minutes. Danish citizens can receive pod answers at health.dk within 1-2 days, while foreign citizens are contacted if there is a positive test response.