Dublin Airport's Future Factory To Change How People Travel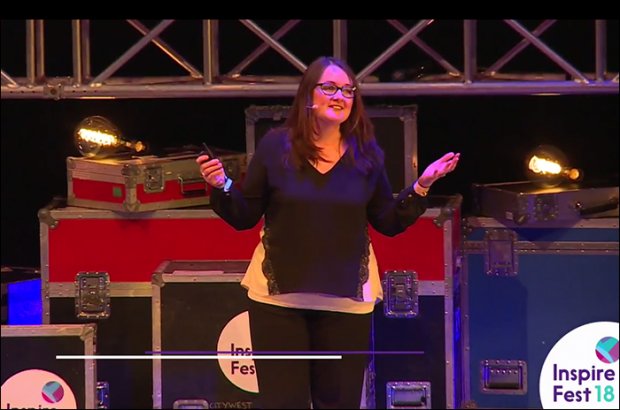 Dublin Airport's new Future Factory innovation hub is going to change the way people travel today and in the future, the recent InspireFest 2018 conference has been told.
"Ireland is thriving. Tourism has grown faster than world trade for the last five years. Between 2020 and 2030 it will grow another 3.3% and Dublin Airport has a leading role in that" said Grainne Morrison, Head of Business Development for Dublin Airport.
In a presentation to delegates of InspireFest 2018, she likened Dublin Airport to a city. "Passenger growth will reach 50 million by 2040. We are more than just an airport. We're the largest taxi rank, the largest car park, and the largest bus terminal with 1,700 bus movements every single day. That's twice as many aircraft movements."
She described the Future Factory as a new innovation and business development function at Dublin Airport, seeking insight and shining a light on commercial opportunity for the airport and its partners.
"The aim of the Future Factory is to generate new business and revenue through leveraging those things the company does really well, such as car parks, and look to see if these capabilities can be expanded on and sold onto new markets."
She said the "future human" at Dublin Airport will be multinational and older. "Non-Irish passengers will grow quicker than Irish passengers. They will be older as our population is aging. There will be a growth of middle class, and the majority of our passengers will travel alone."
"Our future airport will be seamless. Our future airport will be effortless. And most importantly, our future airport will be responsible."
She cited the recently launched Honest Eats trial, with Marqette, as an example of "an effortlessly responsible" initiative relying on the honesty of passengers and the wider Dublin Airport community.
"It enables us to explore the science behind honesty. I'm happy to tell you that, so far, our airport city is 95% honest - more honest on a Monday than on a Sunday, but honest all the same. We have really, really big plans for this product, and we are only at the very beginning."
Pictured above Grainne Morrison, Head of Business Development for Dublin Airport at InspireFest 2018