Dublin Airport - January Update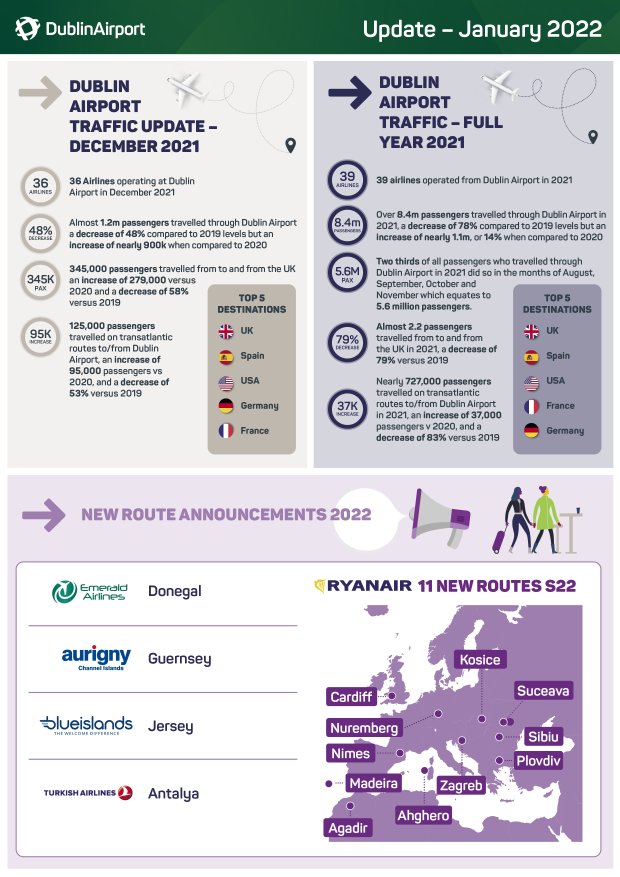 Our January update takes a look at the most recent December traffic figures as well as some full year 2021 passenger traffic highlights.
We are delighted to also include some new airline and route announcements at Dublin Airport for 2022 as well as the breakdown of the 11 new routes that Ryanair have just announced for Summer 2022.
We look forward to a brighter year ahead and a summer packed with opportunity.