Dublin Airport - September Update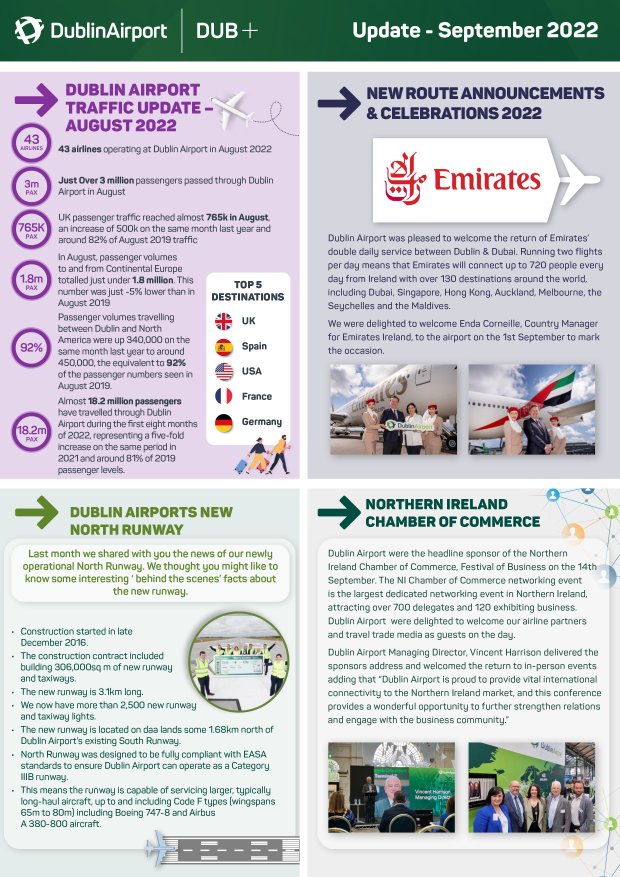 Our September update takes a look at the most recent August traffic figures as well as some of the other recent news from Dublin Airport.
Last month we shared news and footage of the opening of Dublin Airports new North Runway, this month we thought it would be fun to share a few interesting 'behind the scenes' facts about the new runway. We are delighted to also include some imagery from the recent event we held with Emirates to mark the return of their double daily route from Dublin to Dubai.
And finally, Dublin Airport were the headline sponsor of the Northern Ireland Chamber of Commerce, Festival of Business on the 14th September, where we welcomed our airline partners and travel trade media as guests on the day.
We look forward to seeing you soon as we look ahead to an exciting winter season.