Happy St. Patrick's Day from Dublin Airport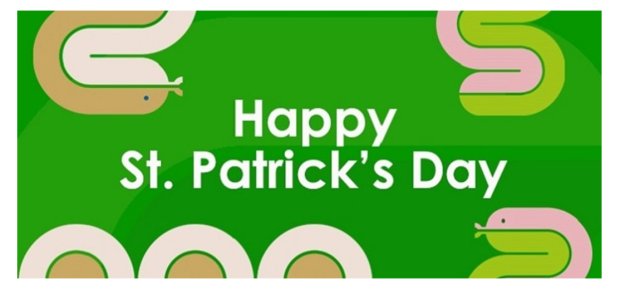 Happy St. Patrick's Day! A special day for people all over the world to celebrate what it is to be Irish. Dublin Airport are proud to connect Ireland with the world, and help bring together friends, families and visitors to Ireland for this celebration.
As a partner of the St. Patrick's Festival, Dublin Airport will once again, sponsor the Festival Quarter on Friday, March 17 presenting live music, bands, street theatre, interactive games, circus and science shows, talks, film screenings and lots more. The theme of this year's festival celebrations is 'ONE', conveying a message of unity and welcome. With half a million spectators expected to line the streets of Dublin, the St Patrick's Day Parade will host 15 marching bands from across Ireland, North America and Canada and over 4,000 participants in what is shaping up to be the largest ever National St Patricks Day Parade. Dublin Airport are proud to play their part in extending a first welcome to over 212,000 passengers arriving into Dublin city for St Patrick's Festival weekend.
Wishing all our passengers, airlines and business partners an enjoyable celebratory weekend ahead.