2.83 Million Passengers Through Dublin Airport In April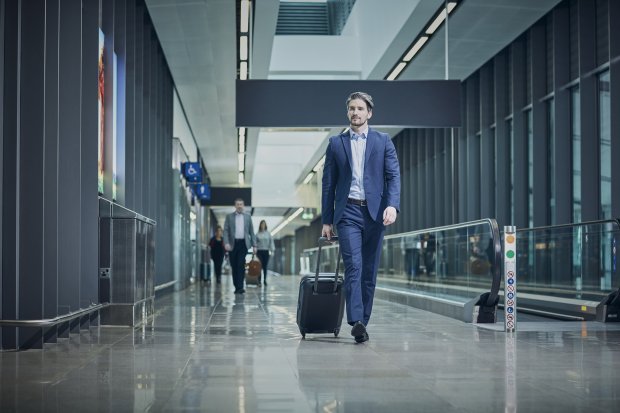 April was another record month for passenger numbers at Dublin Airport, with a total of 2.83 million passengers travelling through during the month, according to airport operator, daa.
The numbers passing through Dublin Airport were marginally higher (+0.7%) than the 2.81 million passengers who passed through in the previous busiest April in 2019 and up +18% from 2.39 million in April 2022.
In the first four months of 2023 alone, just shy of 9.5 million passengers have passed through Dublin Airport.
daa CEO Kenny Jacobs said: "The April figures were buoyed by a very busy Easter period which saw record numbers travelling through Dublin Airport. Once again it was a very smooth month for our security operation, with 96% of passengers safely through screening in 20 minutes or less. The busiest day of the month at Dublin Airport came on Friday May 28 as thousands availed of the start of the long Bank Holiday weekend to make a trip overseas, with around 50,000 passengers departing that day.
"The month of May is set to be busy too, as we see large numbers travelling for big events, including the culmination of the football season in the UK, a number of big rugby matches including the Champions Cup and Challenge Cup finals in Dublin, as well as the beginning of the summer concert season, with a string of big gigs set to take place starting with Bruce Springsteen this weekend."
Recycling Progress
daa also reported good progress in its efforts to make its airports more sustainable. A trial of new waste segregation methods in a select number of security lanes during the first quarter of 2023 resulted in a three-fold increase in the amount of recycling. The trial proved so successful that the new procedures have now been extended to all security screening lanes in Terminal 1 and Terminal 2.
Passenger Advice For Summer
Passengers travelling out of Dublin Airport over the coming weeks and months are advised to be in their terminal two hours prior to a short-haul flight and three hours before a long-haul departure.
Anyone travelling this summer should be aware of the worsening French Air Traffic Control situation and potential for continuing industrial action. This could generate delays that impact passengers departing Irish airports to destinations in France and on flights that need to cross French air space.