Shannon Airport welcomes new SAS service to Stockholm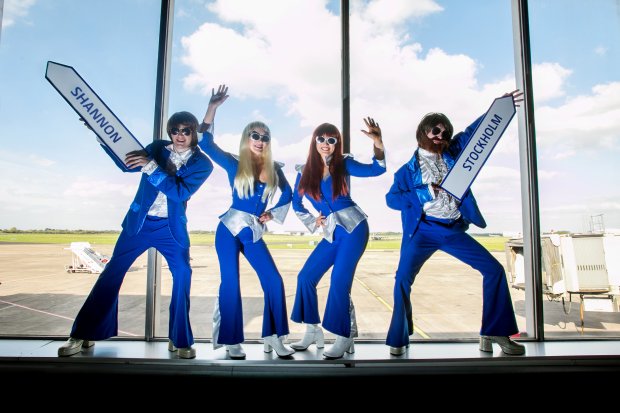 Shannon Airport is delighted to welcome the announcement today by Scandinavian Airlines (SAS) that it is to launch a new service from Shannon to Stockholm in Sweden. The new service will operate twice a week on Tuesday's and Saturday's from 1st August until 7th October 2017.
Welcoming the announcement Matthew Thomas, CEO, Shannon Group said: "This new service will not only have a positive impact for inbound tourism for the West of Ireland, but will also provide valuable business connectivity as people using the service will be able to connect at the SAS hub at Stockholm Arlanda Airport for flights to over 22 destinations including Copenhagen, Oslo Helsinki, Gothenburg, Billund, Tallinn, Riga and Vilnius and a host of domestic airports in Sweden. The announcement is another first for Shannon and a great boost for the region by one of the world's major airlines. We are thrilled to welcome SAS to Shannon and we look forward to working with them to ensure the success of the new service."
Speaking of SAS's commitment to Shannon, Alan Sparling, GSA for SAS in Ireland commented: '"SAS are currently celebrating 50 years of nonstop flights into Ireland and can think of no better way to start into a sixth decade than by opening a new route between Shannon and Stockholm. SAS has no doubt there will be a very keen interest and uptake for this new route and we look forward to developing this route into the future." SAS is one of the founding members of Star Alliance, one of the world's largest global airline alliances which currently have 27 member airlines.
Declan Power, Head of Aviation Development, stated that "the cooperation of Tourism Ireland in Sweden was a key factor in securing this route for Shannon and all parties, including the airport and airline, are confident of its success in driving tourism from Scandinavia and we will be working together to grow this service even further over the coming years".
Commenting on the tourism potential of the route Niall Gibbons, CEO of Tourism Ireland, said: "The announcement of a new SAS flight from Stockholm to Shannon is good news for Irish tourism in 2017 and will certainly expand travel options for Swedish holidaymakers wishing to visit Co Clare and the West of Ireland. We look forward to working with SAS and Shannon Airport to maximise the promotion of the new service. As an island destination, the importance of convenient, direct, non-stop flights cannot be overstated – they are absolutely critical to achieving growth in inbound tourism. The Nordic Region is an important market for tourism to the island of Ireland, with the latest CSO figures indicating growth of about +3.5% in Nordic visitors to Ireland, for the January to August period."
Flights can be booked on the SAS website from today at www.flysas.com
Shannon Airport has direct flights to 35 destinations in 11 countries and is the first airport in the world, outside of the Americas, to offer Full US Preclearance facilities to passengers travelling to the USA.Flight Details:
Operates on Tuesdays and Saturdays from 1st August – 7th October 2017.
Departs Stockholm 10:00 Arrives Shannon 11:50.
Departs Shannon 12:30 Arrives Stockholm 16:20.