Skellig Ring's Lonely Planet listing a huge boost for Wild Atlantic Way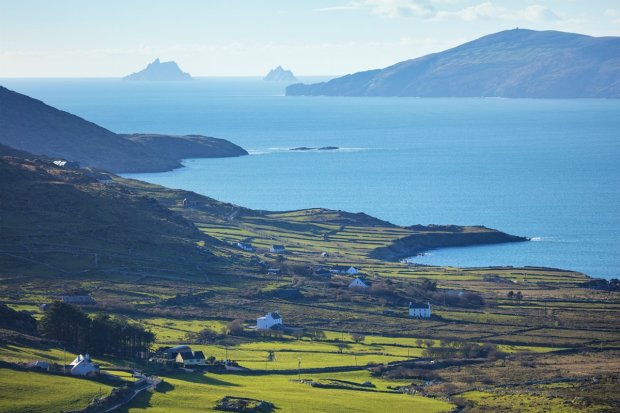 The CEO at Shannon Airport has stated that Lonely Planet's inclusion of the Skellig Ring in Co. Kerry will benefit tourism right across the Wild Atlantic Way.
Welcoming the inclusion by Lonely Planet of the short route in its top ten 'Best in Travel 2017' list, CEO at Shannon Group, which operates Shannon Airport, Matthew Thomas, said that it is another huge global signpost for the Wild Atlantic Way.
"The Skellig Ring is breath-taking and fully deserves to be included in Lonely Planet's top-ten and the publicity this will bring will be huge for the wider Wild Atlantic Way. This list has global reach given Lonely Planet's status as one of the ultimate guides for tourists. It would simply have been impossible to buy this level of publicity for our region.
"The great thing, however, is that once people begin reading about Skellig Ring, they will quickly find it is a spur off the majestic Ring of Kerry, which, in turn, will bring them to the tourism phenomenon that the Wild Atlantic Way is, with any number of other jaw-dropping locations.
"The listing will open eyes across the world to all of the Wild Atlantic Way's gems. Donegal, Sligo, Mayo, Galway, Clare, Limerick, Kerry and Cork will all benefit from this.
"As the natural gateway airport for the Wild-Atlantic Way, bringing people directly into this region from all our key markets, the UK, Europe and US, we will certainly be seeking to capaitalise on this for the region."