75th Anniversary of First Transatlantic Flights at Shannon Airport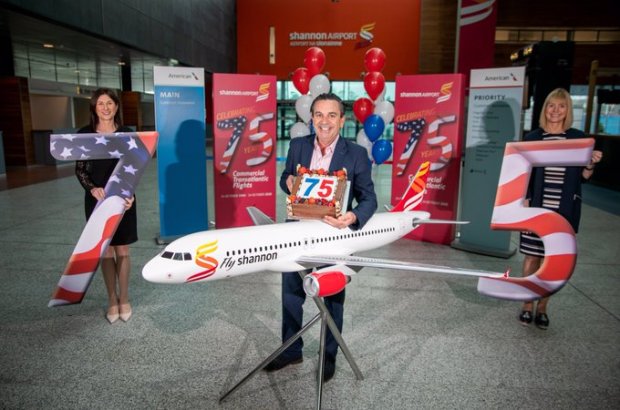 75 years ago today, the first transatlantic commercial passenger flight arrived into Shannon. That flight paved the way for this region to become a transatlantic gateway, giving rise to foreign direct investment & tourism, which together have become huge drivers of our economy.
Mary Considine, CEO of Shannon Group: "Given the year that we are having, it's more important than ever that we recognise this historic moment in Irish aviation and economic development.
"That flight paved the way for this region to become a transatlantic gateway, giving rise to foreign direct investment and tourism, which together have become huge drivers of our regional and national economy. It's particularly timely that we recognise this today as it shows the importance of aviation and Shannon generally and how essential it is to protect this asset and ensure it takes up where it left off once we start to emerge from COVID."
Shirley Carroll, Regional Manager oneworld Alliance Hubs, Europe: "American Airlines and Shannon Airport have a shared heritage that goes back 75 years to a hugely important moment in aviation for Shannon and Ireland. It's a key moment in the extraordinary Irish-US relationship as it facilitated air travel between the two and the building of unbreakable economic and diplomatic ties. We're very proud of our airline's heritage in this."
"American Airlines would have continued that story this year again with our hugely successful Philadelphia service were it not for the COVID-19 pandemic, which has had an unprecedented impact on aviation globally. But we look forward to taking up where we left off as aviation rebuilds and our relationship with Shannon and Ireland grows."