Ten years of United Airlines at Tegel Airport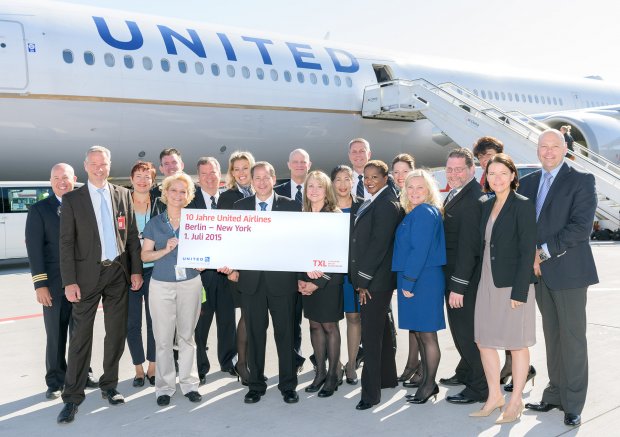 Tenth anniversary of non-stop flights between Berlin Tegel and New York (EWR)
On the 1st of July 2015, United Airlines celebrates its tenth anniversary of non-stop flights between Berlin Tegel and the United's New York hub, Newark Liberty International Airport. The link commenced in 2005.
United Airlines has been deploying a Boeing 767-400 on the Berlin-New York route since 5 June 2015. Flights depart Berlin daily at 9:40 am and land in New York at 12:35 pm local time. The return flight departs New York at 5:50 pm and lands in the German capital at 8:00 am local time. The Boeing 767-400 avails of 242 seats – including 39 flat-bed seats in Business Class, 70 seats in Economy Plus and 133 seats in Economy Class.
United Airlines flights from Berlin are integrated in the New York/Newark route network offering convenient transfer times so passengers can easily reach destinations throughout the United States.