Another Super Bowl in the Books for TPA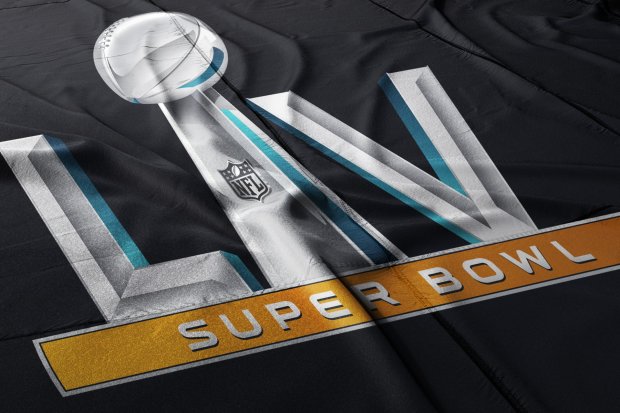 A year of planning and preparation. Thousands of volunteers and excited fans. Hundreds of private planes. Countless VIPs.
The Super Bowl is more than football's biggest stage - it's also a time for the host city's airport to shine. That's exactly what Tampa International Airport did this past week.
With Super Bowl LV now over, and the Tampa Bay Buccaneers celebrating their historic home victory, we walk you through what the big game looked like for TPA, before, during and after the game.
Lots of planes
Although attendance at this year's Super Bowl was limited due to COVID-19 precautions, fans from both teams still flew in numbers to experience the hype and fun that accompanies the game each year. In the week leading up to the Super Bowl, passenger operations at TPA were up more than 20 percent.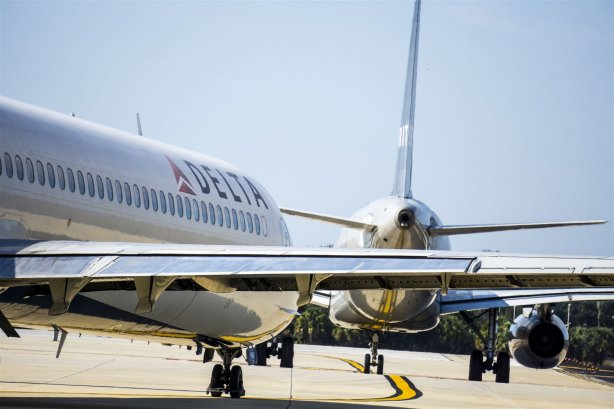 The Kansas City Chiefs arrival
With several dozen members of the media from across the country looking on, the Kansas City Chiefs arrived just before 5 p.m. on Saturday. The United 777 pilot and co-pilot opened the cockpit windows and waved Kansas City Chiefs' flags as they taxied near the team buses. The flight, which had a delayed departure due to high wind and snow in Kansas City, enjoyed a smooth and sunny landing at TPA on Saturday, just in time for a good old Tampa sunset.
Little did the Chiefs know, but landing at TPA would be their only touchdown of the weekend.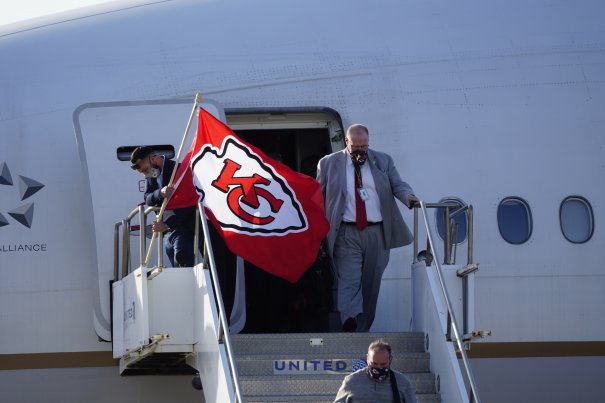 Private jets (big ones!) descend on TPA for the game
Between Thursday, Feb. 4 and Monday morning, Feb. 8, Tampa International Airport saw 870 general aviation operations with a total of 181 GA planes on the ground at one point in time (insert WOW here!). That's an increase of nearly 250 percent compared to a normal day.
No flight for the Lombardi
The coveted Vince Lombardi trophy has seen it all during its week-long adventure here in Tampa Bay. The trophy spent the past year of its life in Kansas City as the then-defending Super Bowl Champs tackled the year ahead. After Sunday night, the big sterling silver award will be calling Tampa home - at least until next year.
We're sure it doesn't mind the change of scenery. After all, the weather is much nicer down here.