Silver continues to grow at TPA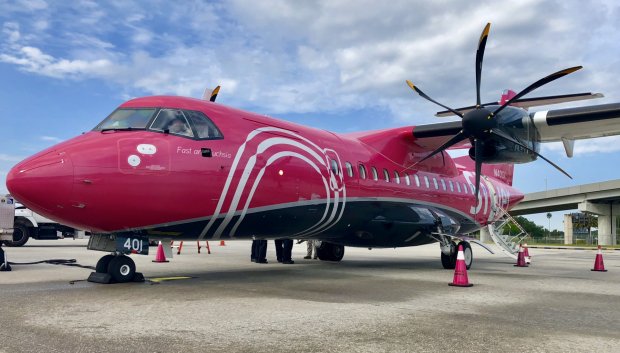 As each month passes, Tampa International Airport's passenger numbers have continued to trend upward at a faster pace than the U.S. as a whole, and airlines are noticing the momentum. In the last six months, Silver Airways has launched five new routes from Tampa to Columbia (CAE), Greenville-Spartanburg (GSP) and Charleston (CHS), S.C., along with Jacksonville, Fla. (JAX) and Savannah (SAV).
"TPA has been an important destination to Silver and we continue to invest by adding more flights and more destinations," said Pedro Motta, Senior Vice President of Commercial and Finance at Silver.
By May 2021, Silver will be fully transitioned from their 34-seat Saab-340 fleet to their new ATR-42s, configured with 47 seats. This change is expected to increase Silver's market share at TPA, which is currently around 1 percent of all traffic. Other markets served by Silver from TPA include Key West, Tallahassee, Fort Lauderdale, Pensacola and Nassau, Bahamas.
Recent Launches
Charleston, S.C. (CHS) Nov 23rd 3x weekly
Columbia, S.C. (CAE) Dec 19th 2x weekly
Jacksonville, Fla. (JAX) Dec 21st 2x weekly
Greenville-Spartanburg (GSP) Mar 21 2x weekly
Savannah (SAV) Apr 2nd 2x weekly
To see all of TPA's current and planned service, visit http://www.tampaairport.com/nonstop