Bratislava Airport: Runway reconstruction postponed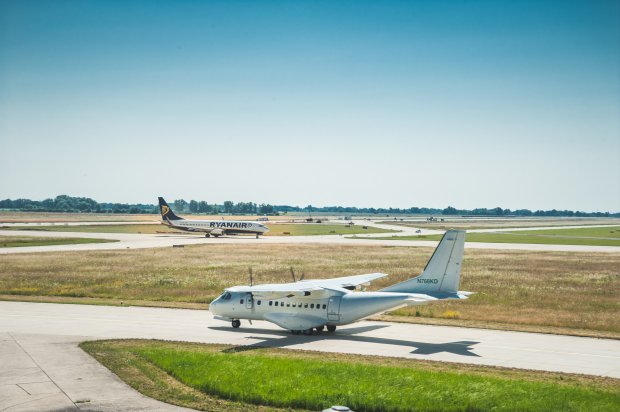 Airport authority of Bratislava M. R. Stefanik Airport will not undertake the runways´intersection reconstruction in the originally planned period between 21st April and 1st May 2020.
A decision has been adopted to postpone the planned reconstruction of intersection of runways 04-22 and 13-31 at Bratislava M. R. Stefanik Airport, which was originally scheduled to start on 21st April 2020. The decision, which came just 7 days ahead of the planned start of works, was not an easy one to take.
A long planned and well in advance announced project of intersection reconstruction, which cannot be executed without full interruption of operation, was supposed to take place between 21st April and 1st May 2020.
Reasoned by the need of operational readiness during the pandemic crisis, when the airport serves the repatriation flights and streamlines imports of medical supplies to the country and now more than ever stands to its crucial role in the country´s strategic transport infrastructure chain, it has been decided to postpone the reconstruction project to spring 2021.
To that end, both the airport´s runways will remain fully operational after 21st April 2020, ready to accept flights eligible to take-off and land under the valid restrictions related to Covid-19 pandemic.