NUE Airport counts roughly 917.000 passengers in 2020 – and is looking ahead to summer 2021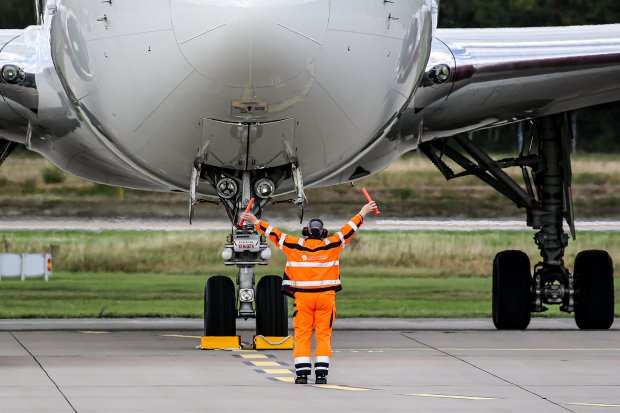 Nuremberg airport closes the year with a reduction of 78% in terms of passenger numbers compared to the previous year 2019 due to the consequences of the pandemic. 1985 has been the last year with less than one million passengers at Nuremberg Airport. The number of air traffic movements has decreased by only 51%. However, NUE airport is currently looking ahead for an improved summer 2021 with you!
2020 began promising: the months of January and February still showed a slight increase in passenger numbers compared to 2019. However, from the beginning of March onwards, passenger numbers have been declining rapidly, with a complete halt of regular traffic from end of March to Mid-June. During the shutdown, being a relevant link in the region, the airport remained open for essential freight, ambulance or rescue flights. It also enabled the entry of around 5,800 seasonal workers.
In summer, traffic could recover partially: August passenger numbers were at -81% compared to August 2019, which was their highest after March 2020. In autumn, due to the situation of the pandemic, traffic declined rapidly again and has been declining until the end of the year. With the help of KLM and Turkish Airlines, Nuremberg was still connected to the world for essential travel via their hubs and is until now. Additionally, flights have been offered to typical VFR-destinations, i.e. Eastern Europe and the Balkans by Wizz Air and Turkey by Corendon and SunExpress.
NUE Airport is currently looking forward to summer 2021, when a large part of the population has been immunised with a vaccine. In summer 2021, TUIfly and Corendon Airlines intend to upgrade their offer to more Turkish VFR destinations as well as typical holiday destinations. Lufthansa, SWISS, Austrian Airlines, Air France and LOT intend to return to NUE in spring 2021.
If you want to find out more about the airline mix in Nuremberg in 2020, click here.