Ryanair with massive growth and new base at NUE in S22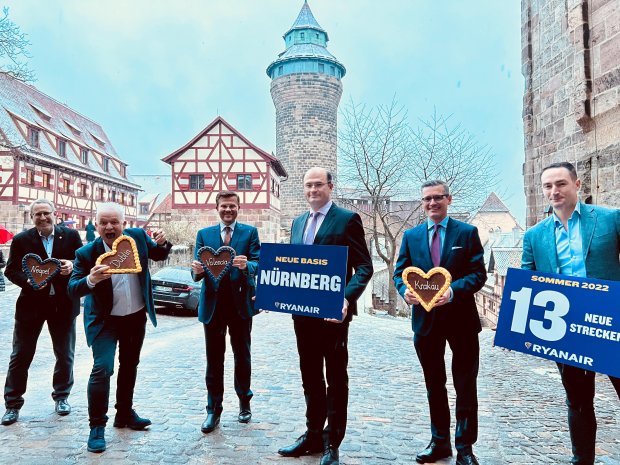 Yesterday, at a press conference in the Nuremberg castle, Ryanair has announced to open a new base of theirs at NUE airport. Beginning in S22, two aircrafts will be stationed and 27 destinations connected, 13 of them new. Among various others, Ryanair will introduce routes to Dublin, Valencia, Faro, Chania, Girona, Ibiza, Banja Luka, Sofia, Tallinn, Cagliari, Venice, Funchal and Lviv.
The team at NUE is really excited about this taking place. Next to creating 60 new workplaces, this development signifies the start of a new normal and stronger traffic year 2022.