The 22nd World Route Development Forum
Chengdu, Sichuan Province, China
• 24 – 27 September 2016
Getting to Chengdu
With over 40 airlines and more than 2,000 flights per week, getting to Chengdu is simple from any corner of the globe.
Within Asia
There are a number of direct connections from across Asia, with flights from Melbourne, Narita, Kuala Lumpur Singapore, Incheon, Bangkok, Hanoi and Sri Lanka to name just a few.
Flying from the Middle East
Those based within the Middle East can easily connect with direct to flights from Abu Dhabi International Airport, which offers one stop global connectivity, in addition to direct flights from Doha, Qatar.
Flying from Europe
For our European delegates there are a number of options available, with British Airways flying direct from Heathrow, KLM from Amsterdam, and Air China operating routes from Frankfurt and Paris.
Flying from the

Americas

And finally, those based within America can fly direct from San Francisco, with United Airlines operating a daily service, and as previously mentioned, Abu Dhabi International Airport offers one stop global connectivity to most major US airports.
---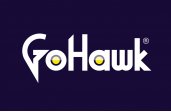 To help you plan your journey to the event we have teamed up with GoHawk, a search engine system, which will allow you to find your fastest and most convenient route to Chengdu.
To access the system, you must first sign up and create a log in, you can then search your flights and plan your journey to Chengdu.
---
To start planning your visit to Chengdu be sure to read our destination guide, highlighting the regions UNESCO World Heritage sites, and view our official hotels to benefit from discounted rates.
Additionally discover how this developing city, its global business connections, strategic location and future planning make it the perfect host for World Routes 2016.
Chengdu is well connected and as the most developed city in western China is well placed as host of World Routes 2016. Register your place at World Routes now and start planning your time in one of the fastest growing cities in the world.