The route development forum for Asia
Brisbane, Australia
• 18 – 20 March 2018
About Brisbane
Brisbane, the third-largest city in Australia and the capital of Queensland, is the proud host of Routes Asia 2018. When delegates visit Brisbane they discover a vibrant and accessible city with a high quality of life, great opportunities and the friendliness of a smaller community.
Gateway to Queensland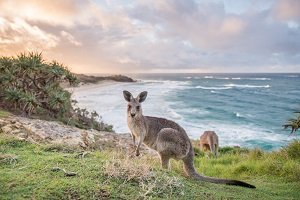 As the capital city of Queensland, Brisbane is a convenient urban gateway to some of Australia's most iconic tourism experiences including the Great Barrier Reef, World Heritage-listed rainforests, pristine surf beaches, idyllic sand island and encounters with koalas, kangaroos and wild dolphins. https://www.queensland.com
Cultural highlights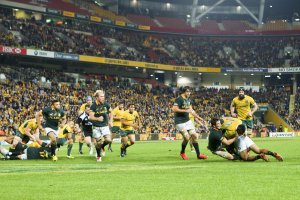 Brisbane's cultural and events calendar is bursting with blockbuster shows, international sporting matches, festivals and exclusive exhibits. The city is home to Australia's largest Gallery of Modern Art and some of Australia's top-rated restaurants and bars.
Best airport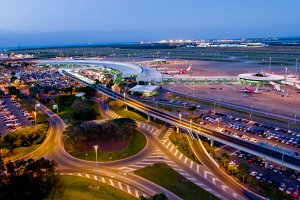 Voted best airport in the Australia-Pacific region for two years running, Brisbane Airport is a key driver of long-term growth. In 2016, 5.4 million international and 17.3 million domestic passengers passed through Brisbane Airport. Those numbers grow each year as additional flight routes open up.
The construction of a $1.35 billion new parallel runway, due for completion in 2020, will double the airport's capacity to a level similar to that of Hong Kong's International Airport and Singapore's Changi Airport. The hosts of Routes Asia 2018 look forward to showcasing Brisbane to the route development community and the vast opportunities that the city has to offer.