Official Charity Partner
Brisbane Airport (BAC) is a proud Principal Partner of the Royal Flying Doctor Service (Queensland Section) (RFDS).

BAC provides a gateway to Brisbane's tertiary hospitals, whether it the RFDS flying in a critically sick child to the Children's Hospital; a patient who has suffered a heart attack to an Intensive Care Unit, BAC provides vital support to the Flying Doctor as they connect patients to the specialist care they need across Brisbane.
Since the partnership began in 2009 BAC has donated over $2.3m to the Flying Doctor. During this period, the RFDS has landed in Brisbane over 25,000 times, this shows the part they play in saving lives across Queensland.
As part of the Routes Asia Conference, BAC has kindly included the RFDS as their charity partner, and will be donating $5,000 towards a piece of medical equipment as a legacy gift for RFDS Brisbane Base, on behalf of Routes Asia delegates.
The Royal Flying Doctor Service will have a presence at Routes Asia, you'll be able to meet some of the team and learn more about the emergency aeromedical and primary health care services they provide to those who live, work and travel throughout regional, remote and rural Queensland (and Australia).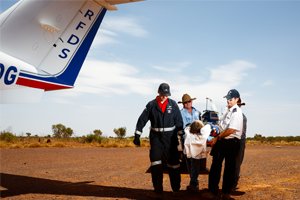 Established in 1928 by the Reverend John Flynn, the RFDS has grown to become the largest and most comprehensive aeromedical organisation of its kind in the world, delivering 24-hour emergency aeromedical and primary health care services to all those who live, work and travel throughout Australia.
Today, the RFDS conducts more than 280,000 patient consults across Australia every year – that's one person every two minutes.
In Queensland, the RFDS currently operates from nine bases at Brisbane, Bundaberg, Cairns, Charleville, Longreach, Mount Isa, Rockhampton, Roma and Townsville. These bases form a strategic network of aeromedical services as well as help deliver a broad range of health care programs including general practice, Aboriginal and Torres Strait Islander health, child and family health, social and emotional wellbeing, mental health, women's health, oral health and health promotion activities.
The RFDS is a not-for-profit organisation. While supported by the Commonwealth, State and Territory Governments, the Flying Doctor relies heavily on fundraising and donations from the community to purchase and aeromedically fit-out our aircraft, purchase vital medical equipment and enhance our operational facilities.