About the Hosts
The 16th Routes Asia will be hosted by Brisbane Airport, Brisbane Marketing, Tourism & Events Queensland and Tourism Australia
Brisbane Airport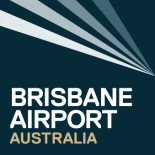 Brisbane Airport (BNE) is the multi-award winning, premier gateway to Queensland, welcoming more than 22.5 million passengers a year. Operating 24/7 with 32 airlines flying to 83 national and international destinations, BNE is increasingly becoming the gateway of choice for discerning passengers with its domestic network providing unrivalled connectivity for business, education and tourism. Recently voted the 'Best Airport in the World' (Australia/Pacific) in the 2016 Skytrax World Airport Awards, BNE's $3.8 billion infrastructure plan is set to further transform the airport over the next decade. Projects include a New Parallel Runway, as well as new terminals, aprons and initiatives to enhance the passenger experience.
Brisbane Marketing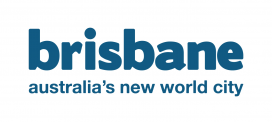 Brisbane Marketing is the driving force behind Brisbane's growing reputation as a progressive and globally-connected city. As a wholly-owned subsidiary of Brisbane City Council, Brisbane Marketing aspires to be one of the world's best economic development agencies. In addition to being home to the Brisbane Convention Bureau, Brisbane Marketing is Brisbane's official agency for major events, export and inward investment and is responsible for profiling Brisbane as a study destination. Brisbane Marketing coordinates and hosts the Asia Pacific Screen Awards (APSA) and Brisbane Asia Pacific Film Festival (BAPFF) and is the regional tourism organisation for Brisbane and the surrounding region.
Tourism & Events Queensland

Tourism and Events Queensland (TEQ) is a statutory body of the Queensland Government and the state's lead marketing, destination and experience development and major events agency. In partnership with government, regional tourism organisations industry and commercial stakeholders we aim to build Queensland's tourism and events industry to foster innovation, drive industry growth and boost visitor expenditure. TEQ operates in a highly competitive national and international environment, continually looking at new and innovative ways to make the most of emerging opportunities which benefit industry and the Queensland economy as a whole. TEQ have a network of international offices in Greater China, Japan, Korea, Europe, the United Kingdom, South East Asia, India, the Americas and New Zealand.
Tourism Australia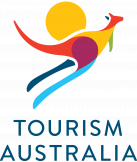 Tourism Australia is the Australian government agency responsible for attracting international visitors to Australia, both for leisure and business events. Tourism Australia is active in 16 key markets, promoting unique experiences which entice people to visit and targeting high value travellers that have the propensity to disperse widely around Australia. Tourism Australia's main activities include advertising, PR and media programs, trade shows, industry events, consumer promotions, digital and social media communications, consumer research and aviation development. Tourism Australia has a strong reputation for developing innovative tourism marketing campaigns, and has built one of the worlds most admired and desirable destination brands.