Tbilisi, Georgia
• 6 - 8 July 2014
Strategy Summit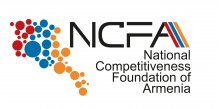 Sponsored by the National Competitiveness Foundation of Armenia, The Routes Silk Road Strategy Summit takes place on Sunday 6th and Monday 7th July. The Summit brings together leading industry experts to debate air
service and route development issues affecting commercial aviation across Silk Road in a series of moderator led panel discussions. The Summit is open to all delegates and will give a valuable insight into aviation across the region and will help set the scene for the face-to-face meetings throughout the rest of the event.
Location: Iveria Ballroom, Radisson Blu Iveria Hotel
Sunday, 6 July 2014
-

Session 1

Finding the right balance – How will different airline operating models bring success to the region?

The region will require a mix of carriers and operating models to improve connectivity within and out of the region. What will success look like, what levels of growth can we expect.

-

Session 2

Infrastructure- What will drive growth and expansion?

Are new airports needed for large scale route development, or are new routes the only way to justify large expenditure. Globally we have seen examples of both, how will the region look to increase capacity.
Monday, 7 July 2014
-

Session 1

Visas - How do Governments influence Tourism

73% of the worlds population need a visa to enter the Silk Road countries. This however is down from 87% in just 5 years. What are the barriers to change, how do states relax regulations and still maintain security. What benefits have we seen in the Silk Road from reducing travel barriers.

-

Session 2

How do destinations work with stakeholders to increase air services?

What data is critical to airlines? how can airports position themselves to increase frequencies and new routes?
* Please note like all events, the programme is subject to change.