Sponsorship
All of our sponsors will have their branding also included in the event delegate directory and at event signage where applicable.
Registration and Delegate Badges

Prague International Airport
This package presents your organisation with the opportunity to ensure every delegate at Routes Silk Road wears your brand for the duration of the event. Sponsors will receive one of the highest profile packages, with branding starting from the moment a delegate registers online through to picking up their delegate lanyard and badge from the registration desk, which they are required to wear throughout Routes Silk Road. All of these items are emblazoned with your logo/brand and offer a highly visible presence throughout.
Monday Lunch
TAV Georgia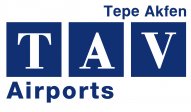 "TAV Georgia" is a daughter company of "TAV Airports Holding". It started its operation in Georgia in 2005 year and will continue its activity until 2027 year as per the agreement in effect. Having made the investment worth over 100 million USD in Georgia, new passenger terminals of Tbilisi and Batumi airport were commissioned in 2007 year. The design of Tbilisi International Airport provided for construction of a new terminal, car park, improvements to the apron, taxiway and runway and acquisition of ground handling equipment. As for Batumi International Airport – it was entirely designed and constructed by "TAV Georgia" LLC.
The modern infrastructure of Tbilisi and Batumi International Airports and high quality service allows best possible conditions for passengers so that to feel themselves safe and what is most important enjoy maximum comfort.
According to the statistical reports of 2013 Tbilisi International Airport provided service for 1.4 million passengers and Batumi International Airport - more than 200 000 passengers. This statistical data shows 18 % growth for Tbilisi and 24% for Batumi International Airports in comparison with the previous year.
Nowadays TAV Holding and its Partner "Aeroports de Paris Group" operate 38 Airports and provide handling over 200 million passengers worldwide, including without limitation: [Istanbul Ataturk airport, Paris Charles de Gaulle airport, Ankara, Zagreb, Skopje, Riga, Medina airports, etc.]. Both companies are publicly traded companies and their shares are on a free float at the Paris and Istanbul Stock Exchange.
Strategy Summit - SOLD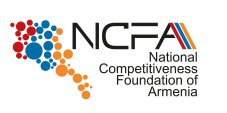 National Competitiveness Foundation of Armenia
The National Competitiveness Foundation of Armenia is a public-private entity established in 2008 through a partnership between the Government of Armenia and a group of global business leaders of Armenian descent. The mandate of the Foundation is to achieve international competitiveness through development in key areas of economic activity.
With this goal the foundation mobilizes strategic investments and implements programs vitally important for the economic development of Armenia.