Host Sponsors
Saknavigation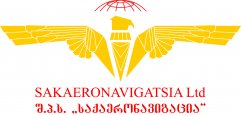 Management of air traffic within the Georgian airspace is conducted by Ltd. "SAKAERONAVIGATSIA", whose main objective is to monitor and provide aviation services and flight safety in takeoff and landing zones of international airports of Tbilisi, Kutaisi, Batumi and Mestia.
SAKAERONAVIGATSIA sets itself a mission to provide safe flying conditions in Georgian airspace in terms of constant and dynamic development of global air traffic. Our goal is to set safety management systems in accordance with the international standards of aviation and to reduce risk factors of air traffic accidents through the process of organizing air traffic movement.
Our main functions are; management of air traffic movement; provision of radio-wave, lightning and other communication systems; meteorological service and aeronautical information services.
Sakaeronavigatsia Ltd is actively collaborating with the European Organization for the Safety of Air Navigation, which is a civil-military organization committed to building, together with its partners, a Single European Sky that will deliver the air traffic management (ATM) performance required for the twenty-first century and beyond.
Georgia has become the 40th member of EUROCONTROL since January 1, 2014.
---
Winery Khareba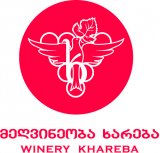 "Winery Khareba" is established upon the ancient traditions. The company works over maintenance of the unique wine culture and wine making both using Georgian traditional methods and modern technologies; The Company produces high quality 30 types of wines. Among them 9 types are made by Georgian traditional method which is called qvevri wins. The traditional Georgian method of "Qvevri" winemaking has been given the status of a cultural heritage by the UNESCO .
The Company owns the land plot of 745 hectare where unique Georgian and European vine sorts are cultivated and, accordingly, where the high quality wines are produced. Wines are made in two regions: Kakheti - in the east and Imereti - in the west. The company's priority market after Georgian Market is China, America, Great Britain and European Countries that already implies about high quality of "winery Khareba"s wines."

---
Georgian National Tourism Administration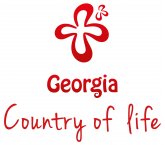 The mission of Georgian National Tourism Administration is to ensure sustainable tourism development through positioning Georgia as a unique travel destination on the international tourist map, improving visitor experience and maximizing their expenditures to significantly contribute to the national economy by effective cooperation with strategic partners.
Their vision is to showcase Georgia as an undiscovered unique travel destination to the world, encourage to explore once and inspire to come back.
---
Georgian Petroleum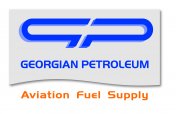 Georgian Petroleum is an into-plane refueling company – operating 13 years at all International Airports of Georgia (Tbilisi/TBS, Batumi/BUS and Kutaisi/KUT), it is developing systematically and nowadays became a leader on the market. GEORGIAN PETROLEUM can offer most flexible and appropriate fueling service and price what is widely confirmed by the numerous customers, which are provided with our services.
---
Aqua Geo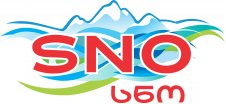 Aqua Geo was founded in 2009. The Company consolidates the Georgian business and desire to contribute to the development of Georgian economy. Our goal is to produce and popularize the high quality unique Georgian mineral water on Georgian and foreign markets.
State-of-the-art machinery allows to produce high quality bottled water that meets international standards. Water is pumped via stainless steel pipes from two wells that are located on the plant territory and the water is processed without accumulating in the reservoirs. A water pouring plant is equipped with fully automated and modernized lines by Sidel
The highly qualified operational and technical personnel trained by French and Italian specialists. Our wells are fed from south slope of central part of Great Caucasus Mountains being on 1700 meters above the sea level. Located underground on more than 150 m water source is isolated from ground surface by 4 waterproof clay layers thus water resources are naturally protected from ecological pollution.
Company holds management system certificates from Bureau VERITAS ISO 9001: 2008 and ISO 22000 : 2005
SNO has been officially recognized by the Federal Republic of Germany as natural mineral water according to the German mineral and table water regulation and directives.Chemical and microbiological analyses Were carried by SGS institute FRESENIUS GMBH
Our competitive advantages are; state of the art technology; permanently renewable recourses protected from any type of pollution; water taste and quality; qualified personnel; Variety of packaging (250ml – 19L)
---
Air Wissol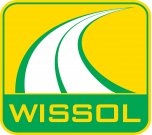 Air Wissol imports and distributes high qualify aviation fuel in Georgia. Company offers European JET A1 type fuel as well as TS1 fuel with most modern and technologically advanced hydrant system infrastructure created on the territory of the Tbilisi International Airport with the aim to provide aircrafts with jet fuel using a special cascade of pipelines. Air Wissol provides jet fuel delivery in Batumi and Kutaisi Airports as well. Since 2009 Air Wissol is granted Green Colour Status by the International Air Transportation Association (IATA).
---
Service Air

Aviation Company "Service air" is registered in EntrepreneurialRegistry and is operating since September 2002. From the day of establishment company continuously owns The Certificate of Exploiting of light aircrafts. Aviation Company "Service air" operates in Georgian internal aviation market with light aircrafts and helicopters. Company owns aviation school training amateur pilots.
Company has well-arranged material-technical base, runway covered with asphalt, aircrafts parking and hangar-sheds for technical services. All aircrafts and helicopters are served and exploited by qualified pilots and technicians.
Company is operating with following Aircrafts:
Aircraft Cessna 172 onboard number 4L-WSA

Aircraft Cessna 182 onboard number 4L-USA

Aircraft Bekass x-32-912 onboard number 4L-JAZ

Aircraft Bekass X-32-912 onboard number 4L-DSA

Helicopter "Augusta 109E" onboard number 4L-VSA

Helicopter "Alloutte II SA316B" onboard number N426KC
Company's contact information : Telephone: +995 322 429-429; +995 322 428-428. Web site: www.serviceair.ge
At the exhibition company will be represented by Mr. Amiran Manjavidze (Director General) and Ms. Nino Peradze (Executive Manager, Head of PR dep.)
---
Heli Air Monaco

Heli Air Monaco (YO, 747) is known as the national carrier of the state of Monaco.
YO also has a very powerful commercial structure thanks to its partnership with APG - Air Promotion Group ( www.apg-ga.com )
This is based on; participation in ARC and 93 BSPs worldwide covering more than 135 countries; GSA representation in 120 countries; a powerful e-ticketing "hub" developed in partnership with APG and Resiber and Interline e-ticketing agreements with more than 90 airlines.
We wish to share this commercial power with all interested, market oriented airports. We also wish to use the opportunity of participating in Routes Silk Road in order to conclude more interline agreements with airlines that understand the power of this formidable tool produced by APG