Tour Information
These tours were sponsored by the Georgian National Tourism Administration (GNTA).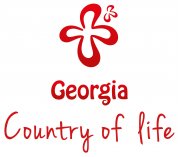 The mission of the Georgian National Tourism Administration is to ensure sustainable tourism development through positioning Georgia as a unique travel destination on the international tourist map, improving visitor experience and maximising their expenditures to significantly contribute to the national economy by effective cooperation with strategic partners.
Their vision is to showcase Georgia as an undiscovered unique travel destination to the world, encouraging exploring once and inspiring to come back.
---
Mtskheta Tour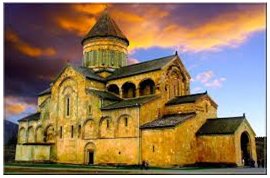 Mtskheta is an ancient town of extraordinary importance to the Georgian nation, located about 20km out of Tbilisi. It was the capital of the eastern Georgian kingdom of Iberia from the 3rd century BC to the 5th century AD. Mtskheta was the site of Georgia's adoption of Christianity in 334 and remains the headquarters of the Georgian Orthodox Church. Mtskheta is of primary interest to any travelers interested in Georgian history or Orthodox Christianity.

Tbilisi-Mtskheta Tour included:
Visit to Jvari monastery (6th-7th cc)
Svetitschoveli cathedral (11th c)
Mtskheta village
Historic and architectural complex of Jvari
Svetitskhoveli Cathedral- one of the sacred places of Georgia where the sacred robe of Jesus Christ is buried
---
Tbilisi City Tour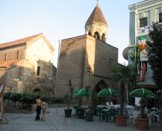 Founded in the 5th century AD by Vakhtang Gorgasali, the Georgian King of Kartli (Iberia), and made into a capital in the 6th century, Tbilisi is a significant industrial, social, and cultural center. The city is also emerging as an important transit route for global energy and trade projects. Located strategically at the crossroads between Europe and Asia and lying along the historic Silk Road routes.
Tbilisi City Tour included:
Transfer to historic part of Tbilisi, start of walking tour from Leselidze StreetDrive up the hill to Narikala Fortress for panoramic views of the city
Walk down the street and explore sulphur baths dating back to Arab invasion of Georgia.
1 hour brake at the VIP Sulphur bath (Optional)
Visit Metekhi Church and Tbilisi Holy Trinity Cathedral
Walking in Shardeni area with its open terraces, shops, art galleries and Bridge Of Peace
Walking down on Rustaveli Avenue with its truly nice atmosphere. sites here include: Tbilisi Opera and Ballet Theatre, Parliament, Rustaveli Theatre.