Strategy Summit
Speakers
Introduction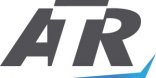 Sponsored by ATR - Avions de Transport Regional, the Routes Asia Strategy Summit opened on the afternoon Sunday 15th March. The Summit brought together leading industry experts to debate air service and route development issues affecting commercial aviation across Asia in a series moderator led panel discussions. The Summit opened to all registered delegates and presented valuable insights into aviation across the region, helping set the scene for the face-to-face meetings throughout the rest of the event.
Download the Strategy Summit programme
Programme
13:00 - 14:00

Opening Ceremony

| | |
| --- | --- |
| 13:00 - 13:05 | Opening Remarks from UBM |
| 13:00 - 13:05 | Welcome Address from Yunnan Province Government |
| 13:15 - 13:25 | Welcome Address |
| 13:25 - 13:30 | Opening Celebration |
| 13:30 - 14:00 | Keynote Presentation |

14:00 - 14:05

Introduction to the Summit

14:05 - 14:20

Keynote Address

14:20 - 14:35

Keynote Address

14:40 - 15:40

Panel Session 1

Expansion of LCCs in China and North Asia

There are nearly 50 LCC carriers in Asia Pacific with nearly 1000 aircraft. More LCCs are due to be launched and there are over 1500 aircraft on order. LCCs currently account for only 15% of the region's fleet and slightly over 20% of seat capacity but approximately 50% of orders.

As expansion of LCCs continues to grow across the region what challenges do the markets in China and North Asia face? How are these markets in opening up? Will there be cross-border joint ventures or will there be competition between national LCCs vs overseas LCCs? What lessons can be learnt from the Southeast Asia LCC market?

Speakers:

16:00 - 16:20

Refreshment Break

16:20 - 17:00

Panel Session 2

Airports– Infrastructure– Capacity, Congestion, Construction – Can countries keep up with demand?

Asian nations are building hundreds of new airports to cope with the surging demand for air travel in the region. International tourist arrivals in Asia-Pacific grew an annual 6 per cent to 248 million last year, the strongest of any region worldwide. Airport infrastructure in many countries has lagged well behind travel growth; however this is starting to change.

Over the next 10 years, more than 350 new airports in the Asia-Pacific are expected to be built with an investment cost of over US$100 billion. China is building over 100 airports, India is building over 60 airports and Indonesia is following suit. India is also planning 200 low-cost airports over next 20 years Upgrades of existing airports could cost an additional US$25 billion

What are the main challenges that airports face? What lessons can be learnt from across the globe? Are the airports able to keep pace with demand from the airlines? Will safety standards be kept during this expansion?

Speakers:

17:00 - 17:40

Panel Session 3

Tourism – Capturing the China Market

By 2030, 49 percent of all global passenger traffic will be within the Asia-Pacific region or between the region and the rest of the world. Forty percent of Asian outbound travellers by 2030 will come from China, at which point they will probably overtake the United States as the world's largest domestic travel market. Between 2012 and 2030, the Chinese outbound travel market will grow at an annual rate of about 11 percent.

Which destinations will capture this market and how will they achieve this? Where are the Chinese travelling? What is new in those travel patterns? What changes are we seeing to networks as a result of this expanding tourism market?

Speakers:

17:40 - 17:45

Closing Remarks
* Please note like all events, the programme is subject to change.