In May Kaunas Airport served a record-number of passengers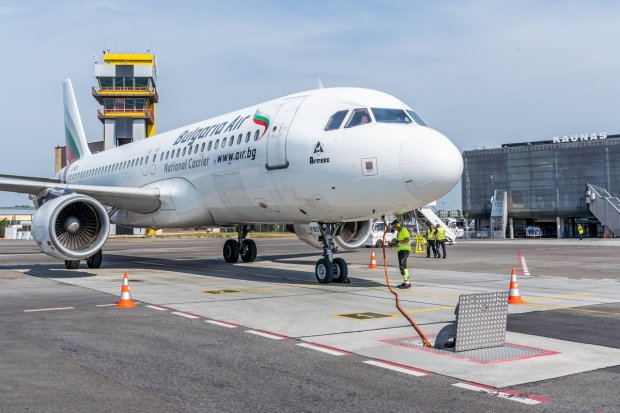 During May of the current year Kaunas Airport calculated a record flow of passengers. During one month, more than a third of passengers than usually was served by Kaunas Airport – for the first time the airport served over 100 thousand passengers. A growing airport expects still more records this year.
According to Karolis Matulaitis, Director of Kaunas Airport, significantly bigger than usually – a six-digit number of passengers was a pleasant surprise, however, he is convinced, this result was sought by consistent work.
"In May, we received 102,500 passengers in total. This is the first time when Kaunas Airport independently served over a hundred thousand passengers a month", told Mr. Matulaitis.
The fact that the number of passengers has noticeably increased lately, according to the director of the airport, was a result of consistent work with airlines, professionalism of the airport teams in developing aviation services and new flight destinations launched namely in May.
"The marketing applied by Lithuanian Airports determined that we have an increasing number of Wizz Air flights; also after successful cooperation with Kaunas city municipality in Blitz sessions, the Polish airline LOT launched flights to Warsaw. It is of immense importance to us that this year, after a break of a number of years, an operation of charter flights was commenced from Kaunas Airport", told Mr. Matulaitis.
According to the head of the airport, growing passenger flows also bring quite a few challenges; at the relatively small Kaunas Airport, processes have to be planned especially effectively, and investments are to be made into the employees' preparation. Already before the start of the summer season, the days when passenger flows will reach a peak were carefully planned, and in some cases, plans were arranged even by specific hours.
It is also claimed that upon identifying a heat risk during the summer season, cooling equipment was renewed already in spring, as well as passengers' comfort was ensured while waiting for an aircraft in the terminal.
About Kaunas Airport
Kaunas Airport belongs to the network of Lithuanian airports that manages three airports in Vilnius, Kaunas and Palanga. During 2018, they served 6.3 million passengers and 61 thousand flights. During the summer season, 14 airline companies conduct flights in 86 regular directions to 67 cities in 27 countries. Based on data of the Airports Council International (ACI Europe), Lithuanian Airports contribute to the Lithuania's GDP by 2.5 percent.