Amsterdam Airport Welcomes Blue Air + United Airlines restores network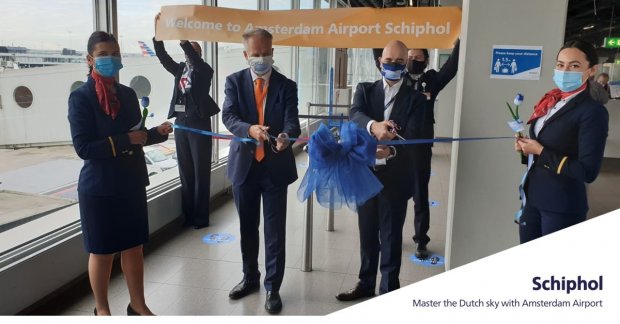 A big warm, Dutch welcome for Blue Air at the gate last week. On October 9 they started their Amsterdam - Bucharest service.
United Airlines restores network
In September two previously suspended routes were reinstalled: Houston and Chicago. Both routes are flown three times a week. This brings thenumber of routes operated by United Airlines to 3: Newark was resumed with a daily flight in May. During the suspension of passenger services, United continued with belly-cargo-only flights on these routes.