WestJet returns to Amsterdam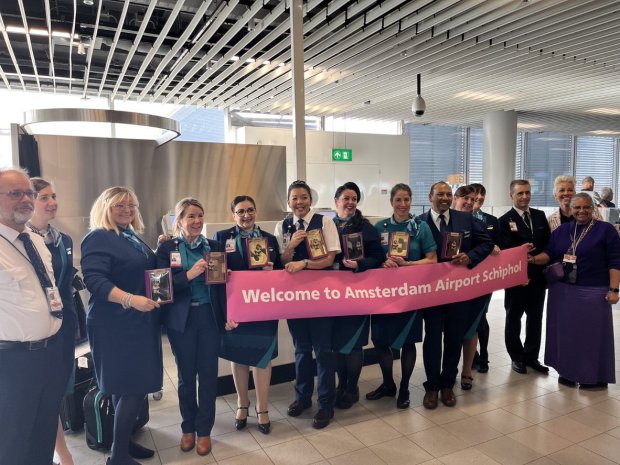 After a year WestJet has returned to Amsterdam Airport Schiphol. Yesterday a Boeing 787-9 from the Canadian airline touched ground after a flight from Calgary. Starting from yesterday, WestJet will fly three times a week on this route.
As of now WestJet will fly this route until the end of the winter season which is till the end of March. Though WestJet hopes to continue this route through the whole year, tells CCO Diederik Pen in an interview with Luchtvaart Magazine.
WestJet narrowly works together with KLM with a codeshare-agreement. With this agreement Canadian travelers are able to travel through Schiphol Airport to other European cities without having to check in their luggage again.