Direct flight to Edinburgh from Stavanger Airport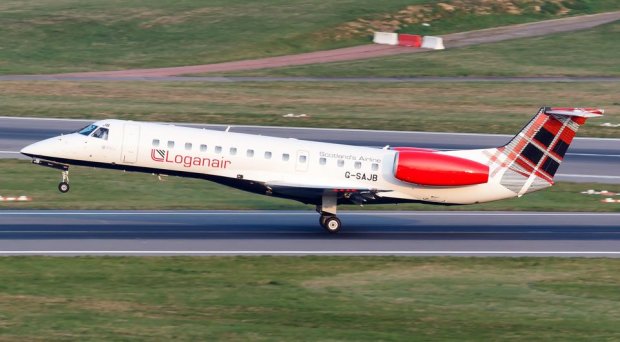 On Friday the 10th of May, Loganair started a new year-round route between Avinor Stavanger Airport and Edinburgh with four weekly departures.
Loganair is Scotland's largest independent airline, and it will use an ERJ 135 with 37 seats on the route between Stavanger and the Scottish capital. Loganair already has a route between Stavanger and Newcastle in its network.

"We're pleased that Loganair wants to expand its presence at Stavanger Airport with this new route to Edinburgh," says Airport Director Anette Sigmundstad.

"Scotland has so much to offer in terms of both tourism and business, and relevant direct flights are of great value for incoming tourism to our region. A lot of people come to see the fjords, visit the wonderful beaches or the Pulpit Rock, and to taste the great local food that is produced here.

Short travel time
The first departure for the new route is 10 May, and the route will be operated four times a week, the yearly basis.

"There are good relations in the oil and gas business between Stavanger and Edinburgh, and many companies have activities in both cities. We are expecting an even share of Norwegians and Scots on the route and an even distribution between holiday and leisure travel and business travel," Sigmundstad says.

"Travel time is also very short, with a flight time of just one hour and 15 minutes.

Edinburgh is also well known as a popular destination, and is visited by several million tourists every year. Attractions such as Edinburgh Castle, Arthur's Seat and Edinburgh's Old Town are among the highlights for visitors to the Scottish capital.