Welcome to Trondheim, Finnair!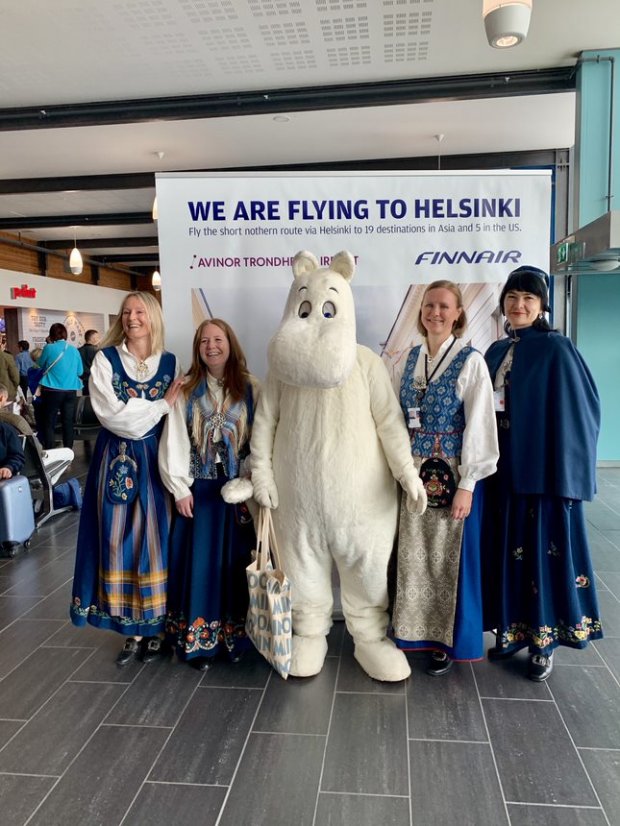 Welcome Mummin!
We are so happy that FINNAIR has now opened a direct route from Trondheim to Helsinki with five weekly departures.
This route gives our region new tourism segments and is a great opportunity to show the newly opened five star hotel Britannia and the Michelin starred restaurants Fagn and Credo.