Algarve beach makes Condé Nast Traveller Editors list of best beaches in the world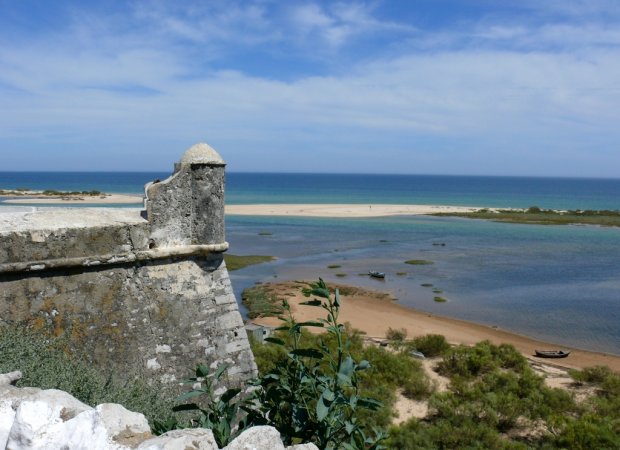 Fabrica beach in Cacela Velha
The quiet Fabrica beach in Cacela Velha has been considered by editor of Condé Nast Traveller, Sara Morrillo as one of the best in the world and her personal favourite:
"I've been coming to this beach since 2006. Every summer i escape to the boarder between Huelva and the Algarve. That is where i discovered, the place i now call, my beach. It may not be the most beautiful beach (but it is) or the most undiscovered (which it also is), but that is the metaphor of my happiness", says Sara.
It's a beautiful place to enjoy the beautiful Algarve sunsets. Access to the beach has is idyllic. Cars are parked at a small harbour where a local boat owner charging € 1.5 will take you over to a deserted island of white endless sands. Upon return, the only restaurant nearby, offers fresh oysters and other seafood from the Ria Formosa.
Other beaches on that made the list: Pelican Point (Bahamas, USA), Cala Saona (Formentera, Spain), Praia de Anakena, Ilha de Páscoa (Chile), Tulum, Riviera Maia (México), Marina Piccola, Capri (Italy), Playa de las Catedrales (Ribadeo, Lugo, Spain), Playa de las Conchas, La Graciosa (Lanzarote, Spain), Playa de Barra, Cangas do Morrazo, Galiza (Spain), Cala Pregonda Menorca (Spain), Pucón, Chile, San Juan del Sur (Nicarágua), Playa de Bolonia, Cádiz, (Spain), Zipolite, Oaxaca (México) e Máncora, Perú.
Source: Condé Nast Traveller