Golf in the Algarve continues to grow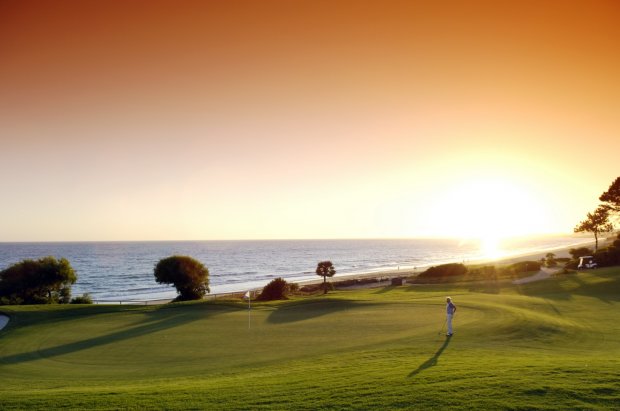 Golf rounds increased 6.1% in the first half compared to the same period in 2014
In the first half of 2015 were registered 602 346 rounds of golf in the Algarve, 34,580 more than in the same period last year. March was the strongest month with a total of 128,163 rounds, followed by April (123,932), the month that registered higher growth compared to 2014, 12.8%. Foreign markets are mostly responsible for the sector's growth.
The Algarve Tourism Association (ATA) is the entity responsible for promoting tourism in the region and their products in foreign markets, from which is derived the majority of practitioners of the sport. For the executive director of ATA, Dora Coelho, "the Algarve has 45.9% of the national supply of golf courses, making it the leading golf destination in Portugal. Moreover, our courses are distinguished for being inserted in different and distinguishing environments. They possess excellent infrastructures to support the practice of sport and as well as qualified professionals to help. "
Every year golfers come to the Algarve from the United Kingdom, Ireland, Germany, Holland and Sweden, belonging to socioeconomic classes with high purchasing power. They are a tourist group with considerable spending in the region. According to Dora Coelho, "the excellent weather the Algarve has throughout the year, which often does not happen in their countries of origin." Golf is one of the main focuses of the ATA in promoting the region.
Campaigns and actions to promote the sport are part of the Association's calendar, which in November promotes the second edition of Edga Algarve Open, an event that brings together the world's best golfers with disabilities. The competition is the centerpiece of Golf4all campaign, by ATA, whose goal is to promote the Algarve as an inclusive tourist destination. Reaching trade and golf professionals from around the world is another focus in international promotion.
Also in October, the Algarve will host two major events: the International Golf Travel Market and the Portugal Masters, which will feature some of the biggest stars of professional golf.
Source: Golftattoo