The 26th World Route Development Forum
Milan, Italy • 10 – 12 October 2021 |
Virtual • 18 – 20 October 2021
Restaurant Guide
A curated selection of restaurants and bistros for delegates travelling to Milan for World Routes.

Federica Venni is a journalist who writes for the Milanese pages of Repubblica newspaper. Returning to Milan after five years of life in Rome, she began to be a tourist at home again. Thus was born the Instagram profile @postebelliamilano where she talks about the city she likes. Here are her top picks for World Routes delegates:
---
Restaurants

Clotilde Brera
Have lunch or dinner surrounded by plants on a delightful terrace in Brera overlooking the Church of San Marco. Milanese-revisited menu.
Address: Piazza San Marco 6

Trattoria da Pino
Easy traditional restaurant behind Piazza San Babila, where it is often very difficult to find places at reasonable prices. Milanese cuisine guaranteed.
Address: Via Cerva 14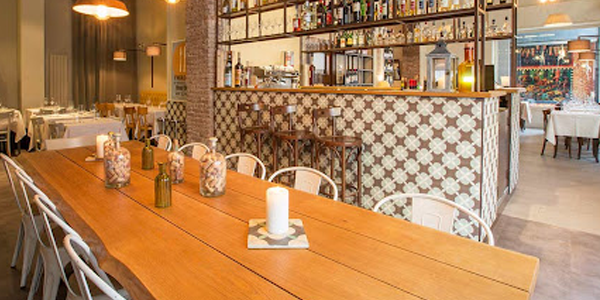 Here you can eat one of the best cutlets in the city. Word of Gambero Rosso.
Address: Corso Garibaldi 117

Latteria San Marco
Creative trattoria, not very touristy and very popular in the heart of Brera.
Address: Via S. Marco 24

God Save The Food
An "easy" place, ideal for a lunch break: salads, woks, focaccias. Excellent Sunday brunch, a strategic location with tables outside in one of the most beautiful squares in Brera.
Address: Piazza del Carmine 1

Exit
Urban gastronomy and urban pasta factory: two refined and very fashionable restaurants where the quality of the food is guaranteed. Milanese-chic atmosphere in the kiosk under the Torre Velasca. Pay attention to the prices.
Address: Piazza Erculea 2, Via Orti 24

Ghe Sem
Here you can eat dim sum, the typical steamed Chinese ravioli, with different Italian fillings. Delicious if you want to try something different.
Address: Via Vincenzo Monti 26

Rice and milk
Delightful little restaurant a stone's throw from the historic center and the Sempione park. Sixties vintage atmosphere and furnishings, risotto a go-go.
Address: Via Manfredo Camperio 6

Triennale Terrace
It is not a tavern, but a splendid place on the terrace of the Triennale: you can dine with a view of the Sempione Park.
Address: Viale Emilio Alemagna 6

Pescetto
You can have lunch and dinner like in a fish shop. Good service, affordable prices.
Address: Via Alessandro Volta 9
Bistrot and Gourmet

La Vecchia Latteria
Tiny but very suggestive place: vegetarian cuisine in a very Milanese atmosphere. It is open only for lunch.
Address: Via dell'Union 6

Cascina Nascosta
An old urban farmhouse within the Sempione Park where, from breakfast to dinner, you can enjoy dishes from local producers.
Address: Viale Emilio Alemagna 14

Degustazione Ristoro e Dispensa
Bistrot created inside the Casa degli Artisti (Home of the Artists) in Corso Garibaldi, recently redeveloped. You can eat and buy local products in a beautiful location.
Address: Via Tommaso da Cazzaniga 89 / A

Gelateria Ciacco
It is the best artisan ice cream shop in the center of Milan: natural ingredients and refined flavors behind Piazza del Duomo
Address: Via Spadari 13

Chiù
Shop and winery for lunches, dinners and aperitifs. Very good products to eat and buy.
Address: Via Vincenzo Monti 32

Marchesi
The most Milanese pastry shop. It needs no introduction.
Address: Via Santa Maria alla Porta, 11 / a

Rossi & Grassi
Very popular historical gastronomy, especially at lunch. You can take some takeaway dishes and eat them on the walls of Cavalieri del Santo Sepolcro street.
Address: Via Solferino 12

Martini Terrace
It is the historic Rooftop of Milan, for those who love aperitifs with a view of the city.
Address: Diaz Square 7

Cracco in Galleria
Apart from a starred restaurant, you can sip a coffee under the vaults of the Galleria Vittorio Emanuele. The croissants are delicious and the elegant atmosphere is priceless.
Address: Vittorio Emanuele II Gallery

Caffé Fernanda
It is the café-bistro of the Brera Art Gallery. Needless to explain how nice it is to chat while sitting in the cloisters of the Academy.
Address: Via Brera 28