Bringing together the global route development community
Istanbul, Türkiye
• 15 – 17 October 2023
About the Host
The 28th Routes World will be hosted by iGA.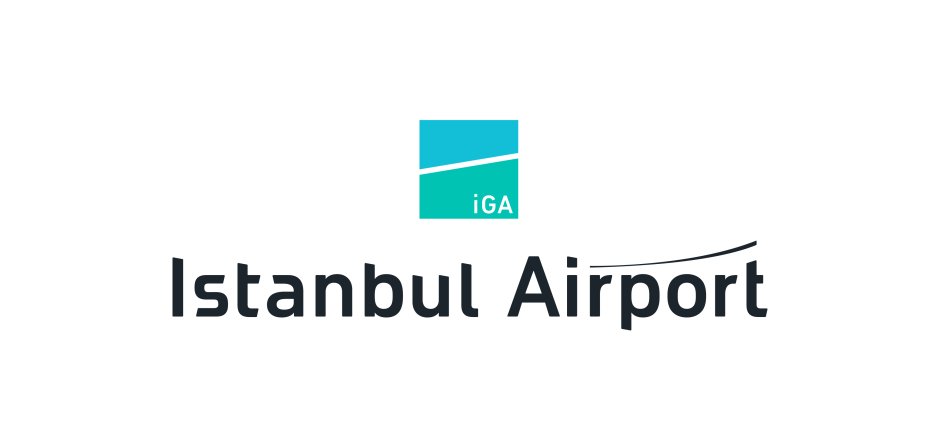 İGA ​​(İstanbul Grand Airport) was founded on October 7, 2013, to construct and operate the new Istanbul Airport over the next 25 years. The construction will take a total of four phases to complete. After the completed first phase, consisting of three runways and a terminal, the airport currently has a passenger capacity of 90 million.

Opening in October 2018, following a first phase expansion and completion in 2020, iGA - Istanbul Airport is now one of the world's largest airports for passenger volume with an expected 200 million volume annually.
Located on the European side of Istanbul, the airport sees over 300 direct flights to destinations across 5 continents. With easy access to the city center, Istanbul Airport makes the city a well-connected location.

64 million passengers passed through the airport in 2022

Currently flying to over 300 destinations

Over 1 million flights in the past 4 years

Cargo flights to over 90 destinations

Over 280 shops and restaurants in the Airport

Over 180 million passengers in the past 4 years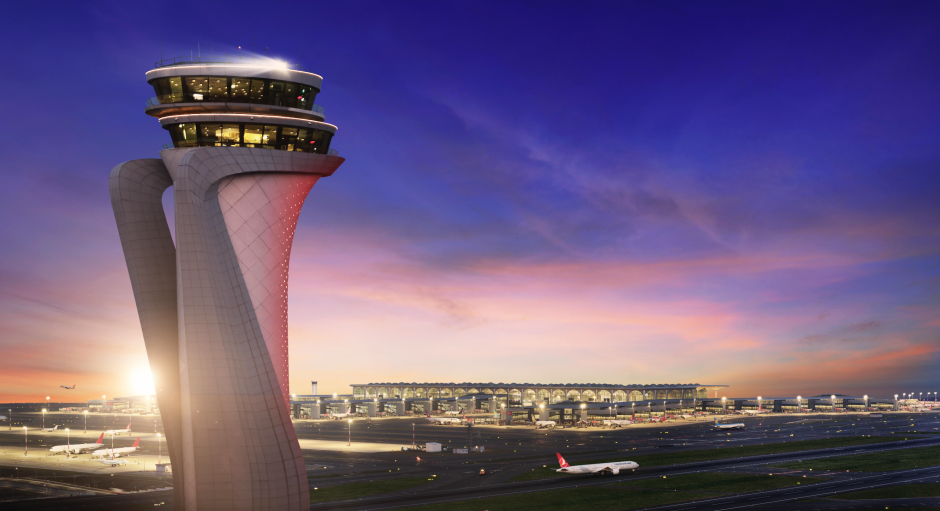 The airport's structure boasts a unique architectural design combining forward-looking and functional elements. Inspired by the city's cultural heritage, the terminals reflect the artistic richness of Istanbul's historic mosques, baths and domes.
Istanbul Airport is the hub of Turkish Airlines, the national carrier of Türkiye. Turkish Airlines operates a network of domestic and regional services throughout Turkey and the Middle East, as well as international services to Europe, Africa, North America, South America and Asia.
Istanbul Airport has won an outstanding number of awards including most recently:
Skytrax / Best Airports 2023: 60+ million passengers
Skytrax / World's Most Family-Friendly Airport
ACI Havalimanı Hizmet Kalitesi (ASQ) Ödülleri/ Best Airport over 40 Million Passengers in Europe
The Best Airport - ACI
Skytrax 5-star airport
ACI Havalimanı Hizmet Kalitesi (ASQ) Ödülleri/ Most Enjoyable Airport in Europe
ACI Havalimanı Hizmet Kalitesi (ASQ) Ödülleri/ Cleanest Airport in Europe
Skytrax/ World's Best Airport Shopping
Skytrax/ Best Airport in Southern Europe
Stevie US- Silver Stevie Winner- Achievement in Customer Service Automation
Skytrax/ World's Most Family-Friendly Airport
Skytrax/ Best Airport in Southern Europe
Travel+Leisure Magazine – World's Best Awards 2021
ACI Europe Best Airport and Accessible Airport in Europe 2021
Airport of the Year - Air Transport Awards 2022
APEX – Outstanding Achievement 2022
ACI Europe Eco Innovation Award in Europe 2022
Istanbul Airport Fast Facts:
87 Operating Airlines (including 30+ new airlines)
300+ Routes
1400+ Daily ATM
200,000+ Daily passengers
IST Self-Transfer Product à Istanbul World Connect
Busiest European Hub Airport in 2020,2021 and 2022
Leading Hub with Fastest Recovery
Skytrax 5 Star Airport and Skytrax 5 Star COVID-19 Airport
No Night Curfew, No slot restriction, No capacity constraint
3 Independent Runways – Triple landing and take-off
World's best airport in 2022 chosen Istanbul Airport by Condé Nast Traveler