Bringing together the global route development community
Istanbul, Türkiye
• 15 - 17 October 2023
Our Charity Partner
Our thoughts and heartfelt condolences continue to be with all the families of the victims, and everyone affected by the devastating earthquakes in Türkiye and Syria.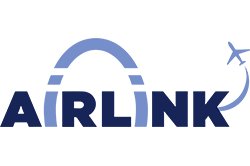 Although the earthquakes impacted a region over 1,000km away from Istanbul, the host destination for Routes World 2023, we have been humbled by the response and ongoing support from many organisations including IGA and our charity partner Airlink.
We wanted to provide meaningful support to the ongoing relief efforts across the region. As a result, 2% of all delegate fees for Routes World 2023 will be donated to Airlink - a global humanitarian organisation delivering critical aid to communities in crisis by providing airlift and logistical solutions to non-profit partners.
One of Airlink's primary responses currently is to the Türkiye-Syria earthquakes, having already delivered over 950 tonnes of aid supplies. In the longer term, their focus will shift to debris removal and rebuilding support for local infrastructure, such as healthcare and educational facilities. They will also be supporting the transportation of plant and machinery for the production and delivery of clean drinking water and reliable power.
We are grateful that, as a community, we can make this contribution and support the relief efforts in a tangible way.