Kuching International Airport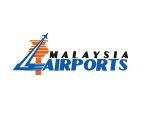 Organisation Type:

4 Million +

IATA:

KCH

Website:

Telephone:

+603 2070 8606

Country:

Malaysia
Status update: "is attending World Routes 2013"
Facts (Overview)
A new modern Kuching International Airport opened its doors in 1983, replacing an airport that was previously built in the 1940's by the British Government of Sarawak. As the new millenium took a rapid development in the aviation world, a cutting-edge terminal complex was opened to the public in April 2006. The terminal facilities has a total of 12 bays, out of which 2 are dedicated for wide-body aircrafts, 7 for narrow-body aircrafts and 3 remote bays for General Aviation operations and turboprop aircrafts.
Today, Kuching International Airport is the main gateway into Sarawak and also an airbase for the Royal Malaysian Air Force (RMAF). With a capacity of handling 5 million passengers a year, Kuching is poised for greater growth as it continues to attract tourists worldwide - with its attractive primeval rainforest, intense and beautiful sunsets, verdant mountains, interesting caves, a wide range of flora and fauna, and not forgetting the diverse ethnic communities.
Figures
Number of Terminals:

Urban population:

Total Catchment Population:

Number of Runways:

Length of main runway (m):

Operational Opening Hours:

Ownership:

Number of Direct Destinations:

List of Top 5 airlines:

Passenger Numbers (mppa):

Cargo Tonnes (p.a.):

Number of Serving Airlines:

Aircraft Parking Stands:
Upcoming Key Routes

0

Underserved Key Routes

0

Unserved Key Routes

26
Featured Underserved Key Routes
There are currently no Underserved opportunities.
Featured Upcoming Key Routes
There are currently no Upcoming opportunities.
Last updated: Dec 12, 2012
Last updated: Dec 12, 2012
Last updated: Dec 12, 2012
Last updated: Dec 12, 2012
Last updated: Dec 12, 2012
Last updated: Dec 12, 2012
Back to Top