More "Authentic Smiles"! - Tourism rising in ATH:)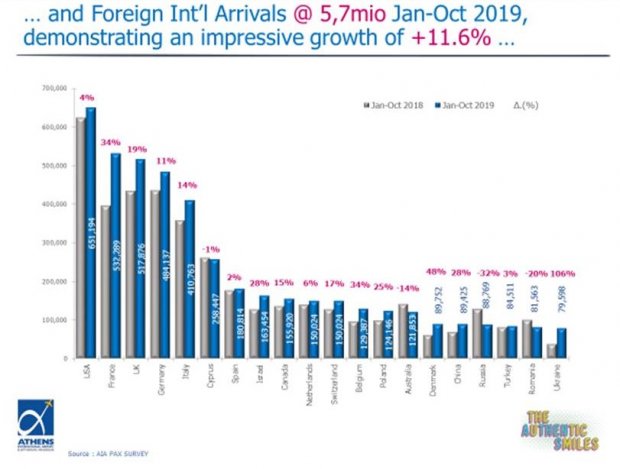 ...and most regions with double-digit growth.
Athens is rising, as also demonstrated by foreign visitor arrivals!
For the first 10 months of the year, foreign visitors reached 5,722 mio arrivals achieving 11,6% growth
For the period Jan to Oct 2019, US maintained TOP position with over 650,000 foreign visitor arrivals achieving a 4% growth. In the TOP 5 list, main European origin markets are following with significant growth rates, France +34%, UK +19%, Germany +11% and Italy +14%. The fastest growth rate record in the Ukrainian market with +106%, followed by Denmark +48% and Belgium +34%.
Athens International Airport is contacting in-house passenger surveys with over 45,000 questionnaires each year. Surveys are face-to-face interviews with passengers aiming at monitoring passenger demographic profiles, register information on travelling behavior and identify passenger commercial habits and trends.