2020: A summer- summary:)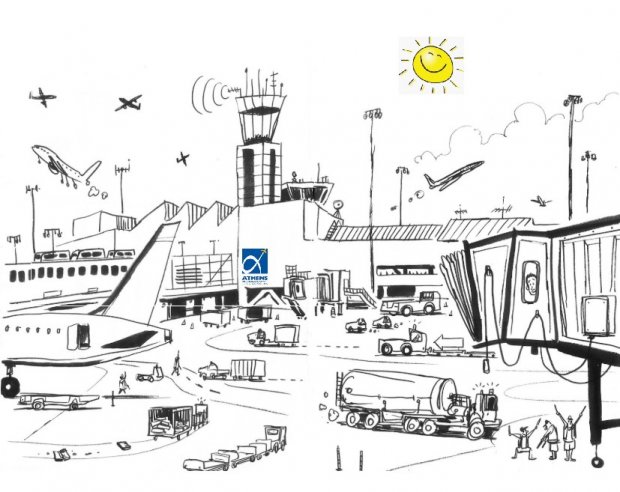 New Destinations, Services, and more Airlines in Athens!
Dear Friends and Partners,
Here's how the Athens airport coming summer period looks so far on a year-to-year basis:
9 New Destinations with 10 new services:
Birmingham, Bilbao, Paphos* with Aegean Airlines, Shanghai with JuneyaoAir, Addis Ababa* with Ethiopian Airlines, Cagliari with Volotea, Gyumri with Ryanair, Paphos* with Cyprus Airways, Montpellier with Transavia France and Odessa with Jonika Airlines. Offering in total 23 new weekly departures from Athens.
16 New Services on existing routes:
Toulouse, Barcelona*, Madrid*, Tel-Aviv*, Kiyv* with Ryanair, Marseille, Lyon and Split with Volotea, Nuremberg with Aegean Airlines, Kuwait with Kuwait Airways, Tel-Aviv with Cyprus Airways, Lille with TUIfly Belgium, Milan with Air Italy, Vienna* with Laudamotion, Tel-Aviv* with Arkia and Vienna* with WizzAir. Offering in total 54 new weekly departures from Athens.
6 New airlines:
JuneyaoAir, Ethiopian Airlines*, Kuwait Airways, Laudamotion* Arkia*, and Air Italy
(* new for Summer 2020, continuing from W19/20)
---------------
Other significant developments .:
Qatar Airways adding 1 more daily frequency from July to October
Air China increasing weekly frequencies from 3 to 4
Extending the Summer season: Norwegian and United Airlines to New York and American Airlines to Chicago.
Looking forward to welcoming all of you again in our summer airport!