Athens: Traffic off to a good start!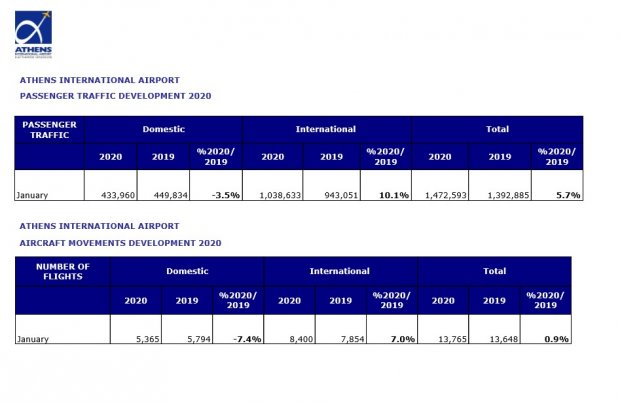 January: passengers +5.7%
AIA's passenger traffic was off to a good start in January, presenting a robust increase of 5.7% and reaching 1.47 million travellers. International passengers demonstrated a strong growth at the level of 10.1%, exceeding the 1 million mark (1.038 million) for the first time in the specific month, while domestic air travellers presented a decrease of 3.5%, attributed to the offered domestic services' reduction compared to the previous year's respective winter period.
Respectively, number of flights during January 2020 amounted to 13,765, above the respective 2019 levels by 0.9%. International flights presented an increase of 7%, whereas domestic operations experienced a reduction of 7.4%.