Athens airport's, #mycityviewchallenge #mycityviewAthens !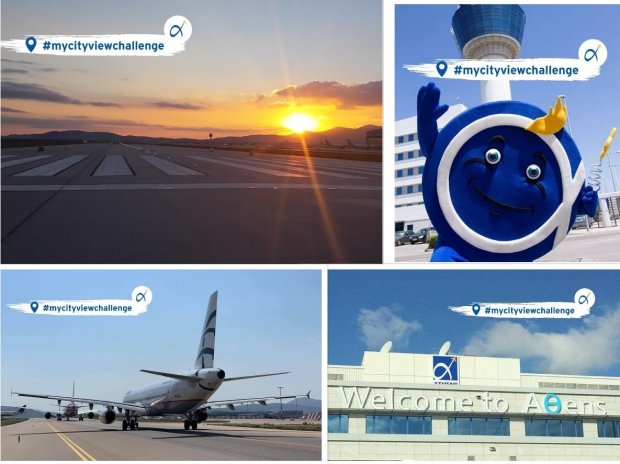 Let's 'map' the world from the inside!:)
Dear friends and partners,
Sending to you our warmest wishes for health and strength during these times of endurance, we would like to introduce you to a different kind of 'news', AIA's brand new international Instagram Challenge,
#mycityviewchallenge
Staying dis-connected by air for a while, now that almost the entire planet is #stayingathome , let's create another kind of connectivity: Get the world connected from home through insta photo views and "recreate" your city from the inside!
HOW to do it:
Upload in @athairport a photo of the city view - from your window, your balcony, your terrace - and an older one from your favourite city spot; the first one that you'd love to walk again when this is over!
This is a call from Athens Airport, challenging you with a view from its window ... now and then.
Challenge your contacts to participate. Let's map out the world from the inside!
We start with Athens! Let's continue with the cities of the world!!!
#mycityviewchallenge #mycityviewAthens
#mycityviewMilanParisRomeLondonCopenhagenAmsterdamBrusselsNewYorkStockholmMadridBarcelona and the World :)
Athens Airport's first post of the challenge on Instagram @athairport, can be accessed here:
https://www.instagram.com/p/B-hcvsHJlJK/?igshid=1hi4bvjm5lkwb
All related information is available here: #mycityviewchallenge here:
https://www.aia.gr/en/traveler/mycityviewchallenge
Stay healthy and safe!