June 15: Athens "Restart" :)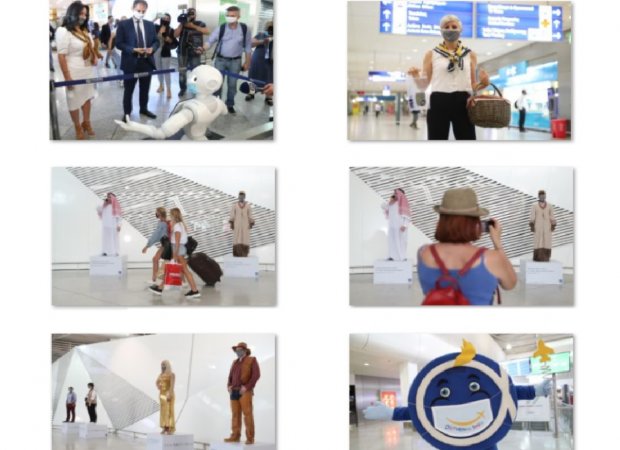 A special Day for all of us!
And, what a day it was! For all of us, AIA and airport community family, and of course, the country and tourism: on Monday, June 15th, Athens International Airport welcomed back more international flights and passengers, as restrictions eased for the Schengen area, signifying a gradual but optimistic entrance to the first stage of the era During COVID.
This historic restart attracted naturally significant Media interest, domestic and international, while officials honoured the occasion.
On behalf of our airport company, we wanted to make it warm, welcoming, and special!
"Philos the Athenian", AIA's unique mascot, together with airport employees welcomed travellers offering a branded safety kit including a cloth face mask (with the "AuTHENtic Smiles" and a personal hand sanitizer )
At the same time, at Arrivals and Departures, Athens airport marketing campaign "AuTHENtic Smiles" … "came to life", welcoming passengers, as a symbol of the airport's revival: Human statues, images of travellers from all 5 continents, stood still and were returning to motion and life when passengers were passing in front of them
Finally, AIA's robot "Pepper" was greeting outgoing passengers, with his own "robotic" style and language, presenting them with all measures implemented at the airport aiming to keep us safe during the airport and flight experience