Athens, a "Universal" smile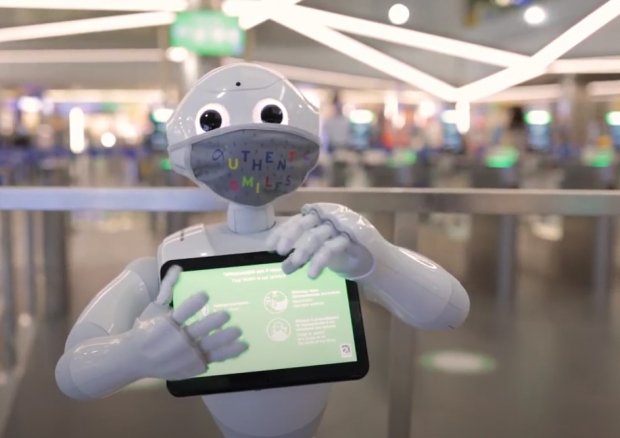 Pepper, the AuTHENTic robot welcomed on July the 1st some further lifting of travel restrictions for travel to Greece.
"A smile is the universal welcome" and this is how we welcomed all our passengers today @ Athens International Airport.
With our "AuTHENTic Smiles" face mask offered to all, along with a hand sanitizer and our robot, Pepper, reminding to everyone how to enjoy a safe and relaxing travel!!!
Enjoy your travel - Enjoy Greek Summer!!!
Our Pepper reminding health measures here: https://youtu.be/KccxSO7z-i4
And a short vid from July 1st at AIA, here: https://youtu.be/lKW24AR32oE