Athens : Fascinating route developments continue for Athens, also in the Winter 2022/2023 season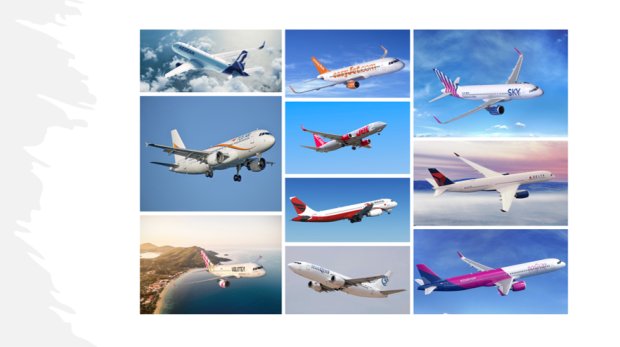 Athens to welcome 15 New destinations and 13 New routes on the existing network, connecting Athens to 112 destinations
Following a very dynamic Summer season both in terms of performance and route developments, the robust rebuild of Athens network and connectivity continues into Winter 2022/2023 season. Summer 2022, Athens welcomed 6 new destinations, 6 new airlines and over 39 new routes, at the same time, Passenger traffic (Apr to Oct) recovered to 94% of Summer 2019 level, with Capacity at 97% of S'19. Pax traffic reached 2019 in October, lacking behind by only 0.5% or just 11 thousand round-trip PAX. All of that with main markets missing, like Russia, Ukraine and China. First month of the Winter season is progressing evenly strong, with PAX traffic recovery at 97% to November 2019.
During Winter 2022/2023 season, Athens will welcome 15 New destinations and 13 New routes.
Aegean Airlines will offer services to 11 New destinations, Izmir, Florence, Jeddah, Krakow, Naples, Paphos, Marrakesh, Riyadh, Strasbourg, Podgorica and Zagreb.
Jet2 a new addition in Summer 2022 extending services in the majority of the Winter season, Delta airlines extending the very successful JFK service to mid-January 2023 and easyJet adding Bristol, last served in Winter 2019/2020 season (prior to the pandemic). Volotea extending Bordeaux services in December and January.
WizzAir will offer 4 New routes to existing destinations, with services to Katowice, Bucharest, Tirana and Tel-Aviv. SkyExpress is further extending its International network, adding services to Munich, Milan and Sofia. In addition, Aegean will offer New routes to Eindhoven and London Gatwick, while Jet2 will extent Manchester offering to Winter, Air Albania to Tirana. The very popular Tel-Aviv route, will receive, in addition to WizzAir, 2 more new routes from BlueBird and TUS Airways.
87 is the highest number of weekly frequencies, offered this Winter to Larnaca, followed by 49 to Tel-Aviv.
7 is the highest number of airlines operating to a single destination, which is Tel-Aviv.
75 is the highest number of destinations, offered by a single airline, which is Aegean.
32 is the number of Domestic destinations
Athens Winter 2022/2023 route developments in details
New Destinations/Routes
Aegean to Izmir/Turkey (ADB)
Aegean to Florence (FLR)
Aegean to Jeddah (JED)
Aegean to Krakow (KRK) with services in December and January
Aegean to Naples (NAP)
Aegean to Paphos (PFO)
Aegean to Marrakesh (RAK)
Aegean to Riyadh (RUH)
Aegean to Strasbourg (SXB)
Aegean to Podgorica (TGD)
Aegean to Zagreb (ZAG)
Jet2 to Birmingham (BHX)
Volotea to Bordeaux (BOD)
easyJet to Bristol (BRS)
Delta to New York (JFK) with services in December and January
Additional Routes/Services
WizzAir to Katowice (KTW), supplementing Ryanair services
WizzAir to Bucharest (OTP), supplementing Aegean and TAROM services
WizzAir to Tirana (TIA), supplementing Aegean and Air Albania services
WizzAir to Tel Aviv (TLV), supplementing Aegean, Arkia, Blue Bird, El-Al and TUS services
SkyExpress to Munich (MUC), supplementing Aegean and Lufthansa services
SkyExpress to Milan (MXP), supplementing Aegean, easyJet and WizzAir services
SkyExpress to Sofia (SOF), supplementing Aegean and Bulgaria Air services
Aegean to Eindhoven (EIN), supplementing Transavia Netherlands services
Aegean to London (LGW), supplementing easyJet and WizzAir services
Jet2 to Manchester (MAN), supplementing Aegean and easyJet services
Air Albania to Tirana (TIA), supplementing Aegean and WizzAir services
BlueBird Airways to Tel Aviv (TLV), supplementing Aegean, Arkia, El-Al, TUS and WizzAir services
TUS Airways to Tel Aviv (TLV), supplementing Aegean, Arkia, Blue Bird, El-Al and WizzAir services