Athens 2.2 Airline Marketing Workshop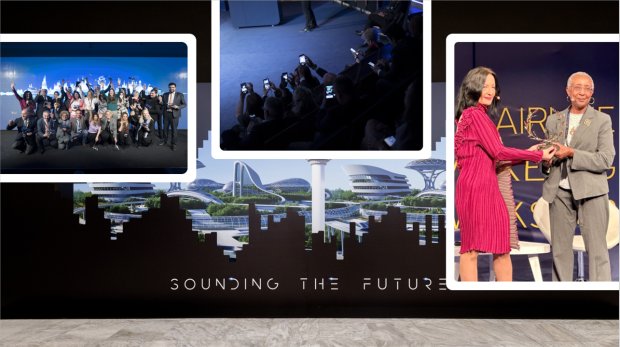 Marketing workshop and Airline awards are back after 3 years !!
We are very happy and thrilled that after 3 years, we have once again hosted, our annual Airline Marketing Workshop.
Under the inventive and symbolic title "Sounding the Future", with a thematic agenda focusing on the Athens Market overview in 2022, future trends, risks and opportunities in the aviation industry. The "2.2" airline marketing annual gathering (22nd since airport launch) brought together Athens International Airport, the Athens airport community, distinguished speakers from the field of aviation and beyond, sustainable tourism, academia, as well as from the world of artificial intelligence and futurology, eyeing the future and sustainable development.
Moreover, Athens International Airport also presented its annual awards to the airlines that achieved the fastest recovery or growth in their scheduled services during 2022! This year also, a special award was introduced "You're An AΘenian, too!" presented to Angela Gittens, former Director General ACI World, for her valuable and multi-year contribution to the promotion of Athens in particularly difficult times.
Our awards analytically .:
| | | | |
| --- | --- | --- | --- |
| | Category | Winner | Highly Commended |
| 1 | Fastest Recovered Airline - Domestic | Sky Express | Aegean |
| 2 | Fastest Recovered Airline – Western Europe | Volotea | WizzAir |
| 3 | Fastest Recovered Airline – Eastern Europe | Tarom | WizzAir |
| 4 | Fastest Recovered Airline – Middle East | Gulf Air | El – Al |
| 5 | Fastest Recovered Airline - Africa | EgyptAir | Aegean |
| 6 | Fastest Recovered Airline - Asia | Scoot | Air China |
| 7 | Fastest Recovered Airline - America | Emirates | |
| 8 | Fastest Recovered Airline Seasonal Route - America | Delta Airlines | Air Canada |
| 9 | Fastest Recovered Airline Seasonal Route - Europe | Brussels Airlines | Air Baltic |
| 10 | Overall traffic performance in 2022 - Growth | Sky Express | |
| 11 | Overall traffic performance in 2022 - Volumes | Aegean | |