8663 traveled out of the country during the palm weekend from Avinor airports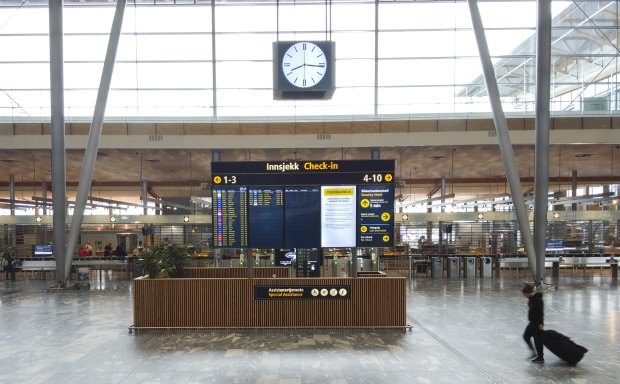 Of the 8663 who left the country, almost 2,000 flew to Poland, just over 1,000 to Germany and around 1,000 to the Netherlands. Only 500 traveled to Spain.
Compared to a normal Easter, such as 2019, this is a decrease of 96 percent.
-In these figures, there are probably many guest workers who have traveled to their home countries at Easter. It is positive to see that not many Norwegians have left the country during the Easter holidays, and the number of travelers is lower than Avinor first expected. This is due to strict entry restrictions and calls from the authorities, says director of traffic development at Avinor, Gaute Skallerud Riise.
The following destinations are among the largest of a total of 8663 trips 25 / 3-28 / 3
Poland: 1902 travelers
Germany: 1187 travelers
Netherlands: 975 travelers
Spain: 509
* Avinor cannot provide numbers on destinations with less than three operators. We can therefore not provide figures for other destinations.