Testing and restrictions will cause queues at Avinor airports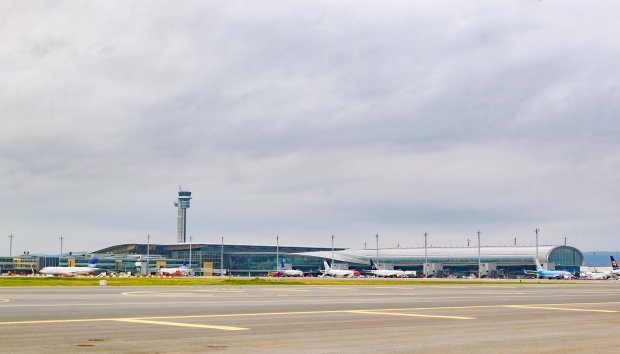 After more than a year of record low traffic, Avinor's airports are now gearing up to accommodate more passengers in the time ahead. For those who are going to travel to and from abroad, it will be a different travel experience than what one is used to from before the pandemic.
Due to the authorities' strict entry restrictions and general infection control requirements, there is a need for increased document control, extended border control, testing, requirements for distance and accommodation in quarantine hotels. This entails major changes in passenger flows at airports in Norway. This means that especially travelers abroad must expect queues and occasionally long waiting times in the time ahead. To prevent import infection, everyone who arrives in Norway from abroad must present documentation to the border police. The checks are largely done manually.
The biggest challenges come at Norway's busiest airport, Oslo Airport.
- We work continuously to facilitate good flow in the areas we have, but with the restrictions that still apply to foreign travelers, it must be expected that queues will arise, says airport director, Stine Ramstad Westby. This is especially true on arrival abroad where border control takes significantly longer than normal. Some days we have had queues of up to 5-6 hours, and without major changes in the entry restrictions from the authorities, we expect this situation to persist and may also worsen in the time ahead, as more people will go out and travel, she continues.
Travelers abroad must prepare well - even for departure
Requirements for documentation, attendance time and the like will vary from airline to airline, but especially travelers going abroad are advised to calculate extra good time. As of today, everyone who is going to travel abroad must check in via manned counters. This is due to extensive requirements from the authorities for travel documentation due to the corona citation. It is therefore even more important than before that those who are to travel to and from abroad stay up to date on information coming from the airline / travel company, and familiarize themselves with the requirements for documentation when traveling in and out of the country. This can contribute to shorter waiting times.
- I would encourage everyone who is going to travel to have patience and pay attention to fellow passengers and employees at the airport, says Westby. We look forward to the travelers returning to our airports, but we know that the situation will be challenging until some of the restrictions change or that the controls can be automated. Passengers must be prepared for queues and waiting times, and we are now preparing temporary areas to facilitate this, she explains.
Avinor works closely with the authorities to look at measures that can increase capacity as traffic returns.
More normal situation inland
For those who will travel domestically in Norway, Avinor expects a more normal situation. Domestic travelers do not need to present any special documentation and can use self-service check-in machines as usual. Those who are going to fly domestically must nevertheless be prepared for the fact that some queues may arise here as well, especially due to the distance requirements which mean that the travelers have to spread out over a larger area than usual.
Travelers are asked to contribute where they can to ensure good infection control.
- The general advice on wearing a face mask and staying at home if you are ill also applies when you go out and travel from Avinor's airports, says Ramstad Westby. In addition to having employees who will help to keep their distance, we remind you that the individual is responsible for following the authorities' advice and taking others into account.
More information and good advice can be found here.